Earlier this week, GoCoogs looked at the
UH defense vs. the Sooner offense
as well as the teams
by the numbers
. Today, we focus on the Cougar offense vs. the OU defense.
With D'Eriq King healthy, the Cougar offense put up points in a hurry in 2018. In the 10 full games that King played, UH scored 48 ppg and the TD:Punt ratio was 3:2. But the offense is going to make significant changes in 2019 – the 60/40 Briles offense (passing/running) will be replaced by the 70/30 Holgorsen offense of the last two years at WVU.
Perhaps no head coach rolls with the QB personnel he has more than Dana. He will adjust the offense yearly to make it work for the experience and arm talent of the QB. Because his 2017-2018 QB Will Grier wasn't much of a running threat but completed 67% of his throws, the offense looked more like a traditional air raid.
In the two years previous, with Skyler Howard running the show, the offense was balanced but scored about 5.5 points a game fewer. In Howard's last year (2016), Dana opted for a lot of three-wide, two-back sets.
In 2017-18, he went back to his roots: four-wides, one back with different routes (switch route here leads to an easy TD vs. Texas).
Against OU, I think we'll see a short passing attack from the Cougars early on. It might look a lot like what we saw in 2018. Four-wide and a single back will be the dominant set and they will go fast. There will be some RPO to keep the defense honest and to bring the safeties up but Holgorsen knows he can't risk his star QB against a pretty talented, and deep, defensive front.

OU Defense: Lots Of Talent, Lots Of Holes
Holgorsen's offense is going to be meeting up with an unknown quantity in the OU defense. OU was brutal last year in pass defense. Not Mark D'Onofrio run-defense bad, but pretty close:
National Rankings for UH/OU Defenses
| Statistic | OU Rank | UH Rank |
| --- | --- | --- |
| Scoring Defense | 101 | 118 |
| Total Defense | 114 | 126 |
| Yards Per Play | 102 | 111 |
| Rush Defense | 59 | 115 |
| Pass Defense | 129 | 123 |
| First Down Defense | 129 | 128 |
| 3rd Down % | 118 | 120 |
| Off. TDs Allowed | 121 | 123 |
| Passing TDs | 120 | 80 |
| Rushing TDs | 114 | 128 |
| Red Zone | 126 | 123 |
| Turnovers Gained | 120 | 20 |
Lagniappe: When looking at points given up from November 1 through the Big 12 title game, the OU and UH defenses were identical. Both gave up 43.2 points a game – two collapses late in the season but going about it in different ways.

One difference: OU went 5-0 in that stretch while UH went 1-3.

OU's rushing defense was, by far, the best stat for either team outside of UH's turnovers gained. But even that wasn't foolproof: in week 4, Army gashed the Sooners for 339 yards on the ground on a ridiculous 78 attempts. Kansas hit the Sooners for 348 yards rushing in November.

Yet it was the pass defense that completely tanked for Oklahoma last season. Three times, the OU defense gave up 400+ yards in the air including a season-high 539 against WVU in the regular-season finale.

New OU defensive coordinator Alex Grinch has his work cut out for him. Grinch wants his new defense to play fast which is necessary given the offenses in the Big 12. He explained what he expects from his squad in the press release announcing his hire.

"The scheme is designed to let players play fast," he explained. "It's a downhill approach. We work into gaps in our front and speed is our calling card. Today's offenses are built on space and speed. You have to combat that with speed of your own. With speed on defense, it affords you the opportunity to run a multiplicity of coverages and fronts."
The OU defense gave up…a season-high 539 (yards) against WVU in the regular-season finale.
Coming out of spring ball, though, Grinch was not happy with the unit as a whole. He told reporters that "I don't see a fast defense yet," and "I don't see a brand of football that would put us anywhere close — certainly not an elite defense — but I wouldn't even make a claim the top half of the country."

Grinch's defense will lean heavy on hybrid players much like Joe Cauthen's defense will for UH. With a hybrid DE/LB (Leroy Godfrey in the UH defense), Grinch can manipulate fronts and drop the hybrid into pass coverage or use him to set the edge. The hybrid can line up all over the field although he'll usually be oppo the other hybrid player, the nickel.

Both projected starting safeties are sophomores as is the nickel. This could be a match-up delight for Tyron Carrier's group. With such a young set, Grinch is likely to leave some space underneath on passing downs in order to not get burned. That makes it the perfect time to give them a look, maybe a quick swing pass then run the same set a few players later, let them bite on it, and send Stevenson right past.

It's the same concept Briles used last year with Brooker vs. Arizona.


Grinch admitted that the freshmen coming in this summer will have legitimate opportunities to start. That's particularly true at the nickel spot – there are two c/o 2019 four-star DBs now enrolled that could work their way into the job. And Marcus Stripling from Mayde Creek could crack the starting lineup at weakside DE, too, although that would be more surprising.

The game will be won or lost based on the UH defense facing the rebuilt OU offense. But for it to get to that point, the UH offense has to shine. Getting their feet wet and with so much youth in the defensive backfield, the Cougars have a chance to strike early.

Will they be in-sync early? As good as Briles was last season, his offense didn't click til the 3rd quarter of the Rice game. That might be too late this year. A quick start is UH's best chance.
Football editor Chris McGehee contributed to this story.
What did you think of this story?
Have you noticed?
It's already football season at GoCoogs.com! From June 1st until a week after UH's bowl game, we're non-stop with quality Cougar Football content.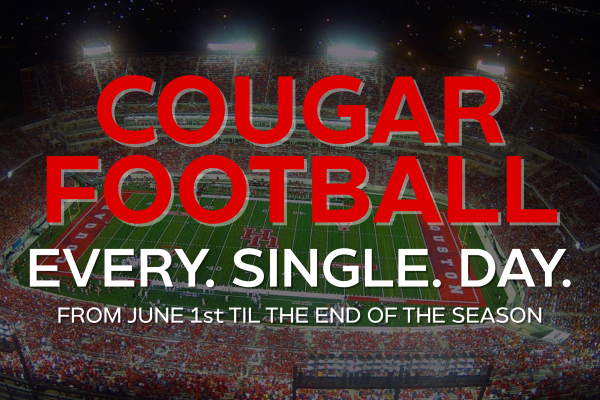 We're planning an avalanche: approximately 300 quality pieces of in-depth Cougar Football content – far more than any other source! 90% of that content will be exclusively for subscribers-only.

GoCoogs.com takes Cougar fans beyond the game recap with premium content and exclusive stories you can't find anywhere else.
40% OFF THE 1ST YEAR
No one writes more Cougar content than GoCoogs! A subscription to GoCoogs includes: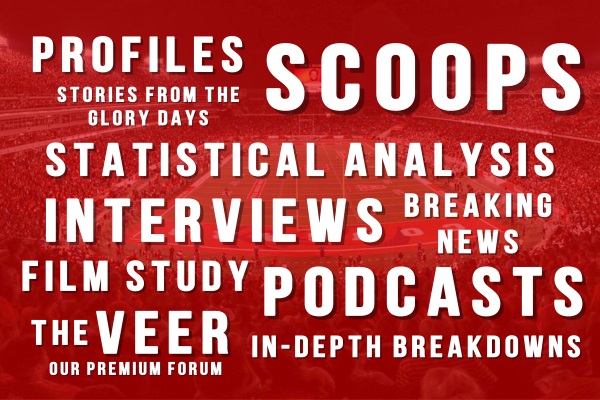 Get access to all of our content and the Veer forum for just $47.99 for the first year – 40% off of our regular price. Click below to subscribe:
Or you can subscribe month-to-month:
At GoCoogs, you get:

Inside scoops you can't get anywhere else;


Smart analysis and exclusive stories;


Talkin' Bout Them Cougars! Our new Cougar football podcast;


Weekly opponent previews;


Profiles of current players;


Our popular series: UH Glory Days;


Unique UH player and recruit profiles;


Q&As with players, coaches, and administrators;


Our subscriber-only message board, The Veer;


And more!
*Please note: the promotional subscription rate above is valid the day the article is posted but cannot be guaranteed after that. If the subscription links work then great! You're all set.
But if they do not work, please check our Promotions Page for current specials.