GoCoogs Scoop: According to two sources, TCU transfer Bryson Jackson is expected to commit to the University of Houston football program in the coming days. Jackson is a 6′ wide receiver that suffered an unknown injury last year in fall camp. He had surgery in September and redshirted in his only season in Fort Worth.

Jackson was rated the #55 player in the state in the class of 2018 by ESPN. He had 20 P5 offers including Alabama, LSU, Nebraska, Notre Dame, OU, and Texas A&M.

UH offered Jackson a scholarship 3 days after signing day in 2017.

Bryson also plays baseball and intended to be a dual-sport athlete at TCU. But in late April, he announced his intention to transfer from TCU:

https://twitter.com/BrysonJackson1/status/1123012845577351168?s=20

After his injury, he did not appear in a baseball game for TCU in 2019. On Twitter, Jackson is following UH baseball coach Todd Whitting and director of operations Cory Van Allen.

When asked in 2017 if he was a good enough athlete to play two sports in college, TCU baseball coach Jim Schlossnagle didn't hesitate.

"Oh yeah," Schlossnagle said to the Star-Telegram. "I've seen him play." Schloss also called Jackson "very fast." LSU also offered him a baseball scholarship.




Jackson started his high school career at Humble before being named first-team all-state at St. Pius X in his junior season. The Houston Chronicle reported that there were tuition problems and he transferred again to Kingwood Park where his younger brother Brenton went to school.

If Jackson does enroll at UH, he will bring a toughness to the outside that the Cougars value. Jackson's speed allows him to create separation, but perhaps just as important, he's good at making defenders miss and racking up yards after the catch. Jackson would be yet another coup for WR coach Tyron Carrier.

Unless he receives a waiver from the NCAA to play in 2019, Jackson would have to sit out 2019 and have three years to play. The speedster will give the 2020 team an immediate shot in the arm as the Coogs will lose Keith Corbin and Courtney Lark to graduation after 2019. Junior Marquez Stevenson could potentially test the draft market with another huge year.

Our sources believe Jackson has made it clear to UH coaches that he intends to enroll.

New subscription options for July
GoCoogs has several subscription options available in July, including our deal for students and staff (see below).
We have added a new annual option that comes with a gift! This month only, you can choose between two annual subscription options.
Choose your annual subscription
Option A: Subscribe to get 25% off of our regular price – now just $59.99 or
Option B: Subscribe for $69.99 and get a sleeve of Titleist ProV1 Swinging Cougar golf balls.
Click the offer of your choice to complete your subscription.


A sleeve = 3 golf balls. Preseason special valid while supplies last. Must purchase an annual subscription.

Football Season Is Coming!
GoCoogs is off to a roaring start this summer: 23 Cougar Football articles in June and we've had 8 scoops in recruiting since May 1st. We'll be non-stop with quality Coog content for the rest of the summer and all through the football season.
GoCoogs takes Cougar fans beyond the game recap with premium content and exclusive stories you can't find anywhere else.


This year, GoCoogs will produce 300 quality pieces of in-depth Cougar Football content. And dozens more in basketball and baseball. No one writes as much and NO ONE writes as in-depth as GoCoogs. This season, 90% of our content will be exclusively for our subscribers.
You can become a subscriber now:
Or, you can choose Preseason Special (the golfball giveaway) and receive an annual membership plus a sleeve of Titleist Pro V1 golf balls with the Swinging-Cougar logo.
Or you can subscribe month-to-month:
Subscription Benefits
No one writes more Cougar content than GoCoogs! A subscription to GoCoogs includes:
Subscribers Receive:
Inside scoops you can't get anywhere else;
Smart analysis and exclusive stories;
Talkin' Bout Them Cougars! Our new Cougar football podcast;
Weekly opponent previews;
Profiles of current players;
Our popular series: UH Glory Days;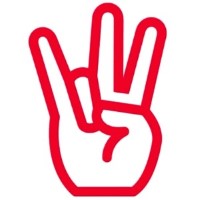 Unique UH player and recruit profiles;
Q&As with players, coaches, and administrators;
Our subscriber-only message board, The Veer;
And more!
Once you subscribe to GoCoogs.com, you receive full access to our premium content. You also have access to the Veer, our subscriber-only message board.
The Veer forum is where we post our insider scoops, news, and stats first. To date, GoCoogs subscribers have built a fun, drama-free community that allows for great, civil conversation among passionate Cougar fans. By having a completely private forum, we've eliminated trolling, outsiders, politics, and over-the-top profanity.
Our community is why GoCoogs is the fastest-growing Cougar website.
Subscribers also have access to awesome UH emojis, exclusively on the Veer, like this:
Get all of this for just $59.99. There's no better deal for Cougar fans!
Great deal for UH students and staff
GoCoogs offers discounted subscription options for UH students & staff: either a monthly ($3.99/month) or annual ($29.99) subscription. These plans are only valid only when subscribing with a @uh.edu e-mail address.[footnote]We reserve the right to verify if students and staff are currently enrolled or employed at UH.[/footnote]
Students & Staff Monthly – $3.99 | Students & Staff Annually – $29.99
GoCoogs.com is the only UH subscription website with special pricing for UH students & staff.

For those wanting to help ensure the long term success of GoCoogs.com, to help compensate contributors and to subsidize student memberships, we have created a Super Supporter level.[footnote]Super Supporter does not convey any additional benefits to the subscriber. It is a way for those that have the means to support the site a bit more. [/footnote]


*Please note: the promotional subscription deals above are valid for July 2019 and cannot be guaranteed after that. These are our most up-to-date subscription specials.
*By clicking Place Your Order, you agree to our Payment Terms. After year one, your subscription renews at the regular rate available at the time of renewal. Fall 2019 renewals will be for $89.99.