Drew Mehringer Would Be Awful as UH's OC
tl;dr – Drew Mehringer is ill-equipped to be UH's new offensive coordinator.
Rumors
are circulating that Major Applewhite is considering UT passing game coordinator Drew Mehringer to be UH's next offensive coordinator. After the Brian Johnson disaster, this hire would be a terrible decision for the Coogs. Mehringer's history as an OC and his work at UT this year proves that he is not ready to be an OC at this level.
Mehringer was part of Tom Herman's staff at UH in 2015 and did an adequate job – he definitely benefited from a very efficient QB in Greg Ward. He took an ill-advised promotion to go to Rutgers in 2016 to be OC. His offense was a complete disaster: the Scarlet Knights scored just 188 points in his season there.
Mehringer's 2016 Rutgers Offense:
Averaged just 15.66 ppg;
127th (out of 128) in scoring;
122nd in Passing Offense;
123rd in 3rd Down Conversions;
126th in First Down Offense;
127th in Team Passing Efficiency;
Last in the country in red zone offense;
Shut out an absurd 4 times (Rutgers had been shut out only once since 2002);
Scored under 10 points 6 times;
Scored 13 or fewer points 8 times in one season – that's 2/3 of the season;
Scored 14 points total in a four-week midseason stretch;
Scored 13 points in final 3 games of Mehringer's tenure; and
In final 10 games, averaged 8.6 ppg.
Before coming to UH, Mehringer was Co-OC at FCS James Madison for one season. While the numbers at JMU were better (36 ppg) than Rutgers, it should be compared to what they've done since: JMU finished at 44 ppg and 47 ppg in 2015 and 2016, respectively.


This season, as Passing Game Coordinator and WR coach at UT, Mehringer oversaw a meager UT passing game and a bad receiving corps. UT beat writer Brian Davis of the Austin American Statesman says it best:
Texas' receiving corps was thought to be the strongest, deepest part of the entire team. But nobody established themselves. Some of that was due to a mind-boggling personnel rotation that seemed rooted in giving out participation ribbons than keeping the best players on the field. – Brian Davis, 12/30/17
As WR coach and certainly as Passing Game Coordinator, Mehringer would be in charge of the "mind-boggling personnel rotation" in the UT offense. Only one Texas WR scored more than 2 touchdowns all season.
In the span of 5 years, Drew Mehringer hopped from graduate assistant to Co-OC to WR coach to OC to WR coach at 5 different programs. He's a coach desperate to make his mark despite few actual achievements. A weak candidate shouldn't be handed this struggling UH offense.
Bottom line:
The Coogs need an OC with more experience and more success than Drew Mehringer.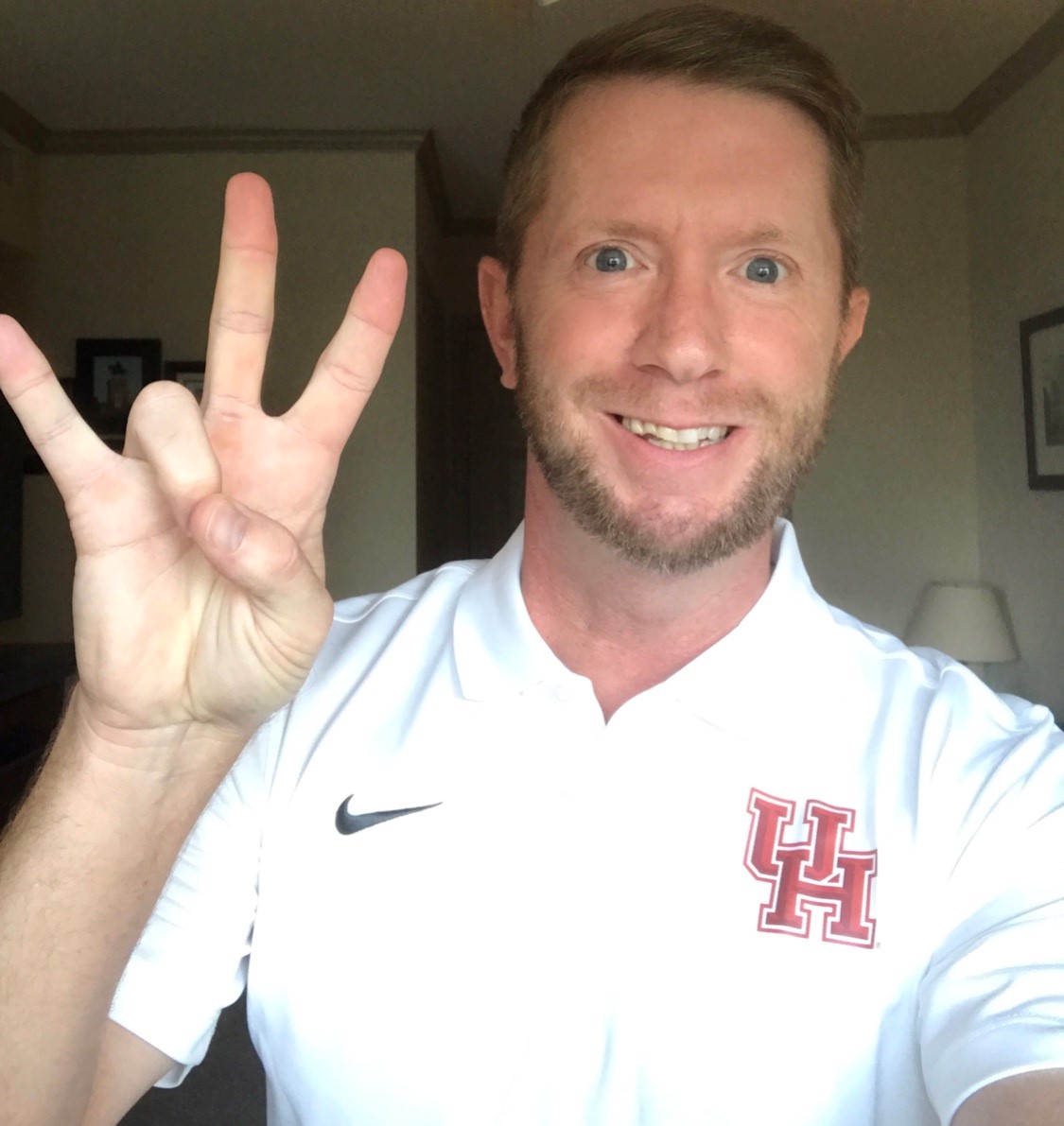 During the day, I'm a real estate agent and entrepreneur but my passion is publishing GoCoogs.com. We strive to provide the best content, analysis, and advanced stats to all UH fans.
My real estate website: SMHRyan.com
Share This Content With Other Coogs!