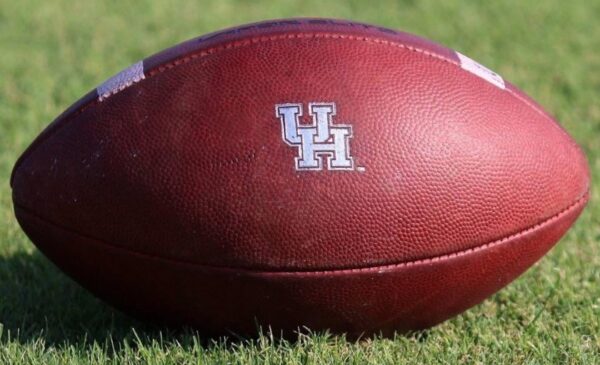 The AAC's scheduling model has been thrown a curveball thanks to UConn's departure to the Big East. But the league appears to have determined how to move forward and has begun to work out the logistics.

How 2020 is likely to play out
In June, Joseph Duarte reported that AD Chris Pezman said that a 5th non-conference game "is not an option" for the Cougars. Duarte also reported that UH's replacement for UConn in 2020 could be an AAC East team but left open the possibility that it could be a non-conference game.

Schools that would have had UConn on the 2020 schedule now have just seven conference games. Pairing the teams that are now missing an AAC game is not a perfect solution but, in reality, it is the only (almost) fair option that makes sense. This scenario will require two East teams to play a home-and-home with both games count in the conference standings.

The other options are to count just seven conference games (for teams that wouldn't have faced UConn, how do you decide which game doesn't count?) or to just use winning percentage in the standings, with some teams playing 7 games while others play eight. I don't think either of these options is a good idea but they are on the table.

Because UConn was scheduled to play at TDECU in 2020, UH needs to add a home game. In this scenario, and assuming the Cougars avoid a home and home with Cincinnati, UH would need one of the three East teams that are off the schedule in 2020: ECU, Temple, and USF.

Note: The other East school, UCF, is already scheduled to play at UH in 2020 and would not come here twice.

UConn would have gone to ECU and USF next year so those schools will also need home games. You can scratch them off the list which means only one team is left: Temple. The Owls were scheduled to go to Connecticut in 2020 and will be nudged by the league to travel to TDECU in 2020 in what should be a conference game.

Without official confirmation, I'm pretty sure UH's 12th game will be Temple and it will count in the standings.

Beyond 2020: a one-division AAC
In the near future, the AAC will formalize a plan, beginning with the 2021 season, to play as one 11-team division with an eight-game schedule. That would mean each program would miss two schools each year.

On top of that, it is believed that each program will be assigned two permanent rivals. Schools are scrambling to get their ideal permanent match-ups for when the league to a one-division model.

If permanent rivals do happen, look for UH to be paired with Tulane and SMU. Many believe that UH would be paired with Tulsa but their outlier geography makes sense to group them with SMU and Memphis. In an ideal world, the Cougars and Tigers would be paired together but that is unlikely to happen.

There are several ways an AAC master schedule could be built but seemingly the easiest is to rotate two teams off of a school's schedule each year. That way, UH would rotate through everyone in a four-year cycle.

Here's how a potential schedule could look:

Year 1
Permanent Rivals
Tulane
SMU

Navy
Tulsa
Memphis
UCF
USF
ECU

Off The Schedule
Temple
Cinci

Year 2
Permanent Rivals
Tulane
SMU

Memphis
UCF
USF
ECU
Temple
Cinci

Off The Schedule
Navy
Tulsa

Year 3
Permanent Rivals
Tulane
SMU

USF
ECU
Temple
Cinci
Navy
Tulsa

Off The Schedule
Memphis
UCF

Year 4
Permanent Rivals
Tulane
SMU

Temple
Cinci
Navy
Tulsa
Memphis
UCF

Off The Schedule
USF
ECU

In this scenario, each school would play permanent rivals four times and the non-permanent schools 3 times in a four-year cycle. It is possible that the league chooses to rotate just one team off every year but it would take eight years to cycle through everyone.

In a one-division scenario, the league would apply for a waiver with the NCAA so that the top two schools could play in a conference title game.

From a football perspective, missing Tulsa once every four years is great (missing Memphis – not so great). Getting solid programs USF, UCF, and Temple three times in a four-year cycle instead of two is also a win for the Coogs. Overall, I believe the one-division league will benefit UH and the league.

Which is why no one is ready to add a C-USA filler school anytime soon.

New subscription options for July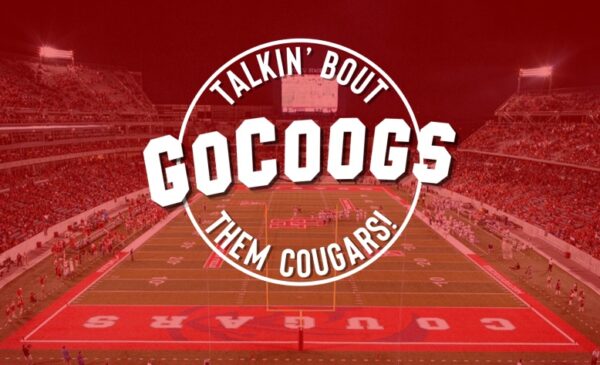 GoCoogs has several subscription options available in July, including our deal for students and staff (see below).
We have added a new annual option that comes with a gift! This month only, you can choose between two annual subscription options.
Choose your annual subscription
Option A: Subscribe to get 25% off of our regular price – now just $59.99 or
Option B: Subscribe for $69.99 and get a sleeve of Titleist ProV1 Swinging Cougar golf balls.
Click the offer of your choice to complete your subscription.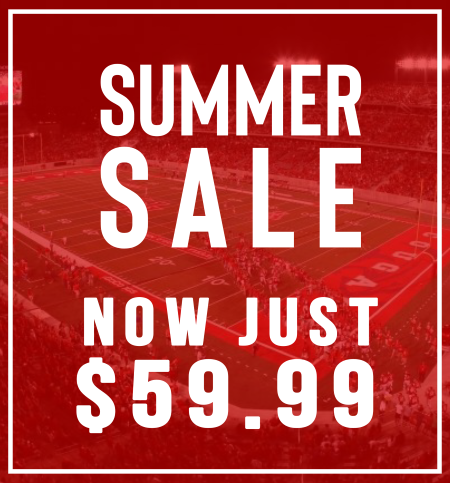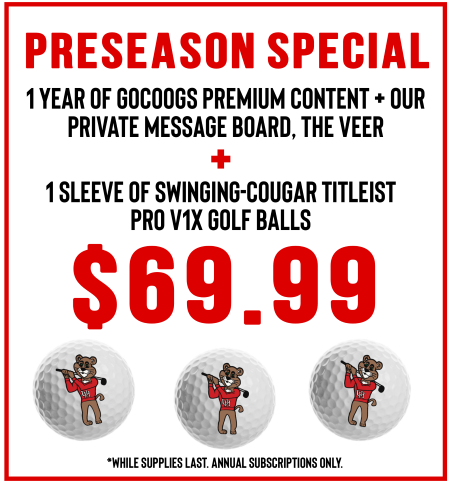 A sleeve = 3 golf balls. Preseason special valid while supplies last. Must purchase an annual subscription.

Football Season Is Coming!
GoCoogs is off to a roaring start this summer: 23 Cougar Football articles in June and we've had 8 scoops in recruiting since May 1st. We'll be non-stop with quality Coog content for the rest of the summer and all through the football season.
GoCoogs takes Cougar fans beyond the game recap with premium content and exclusive stories you can't find anywhere else.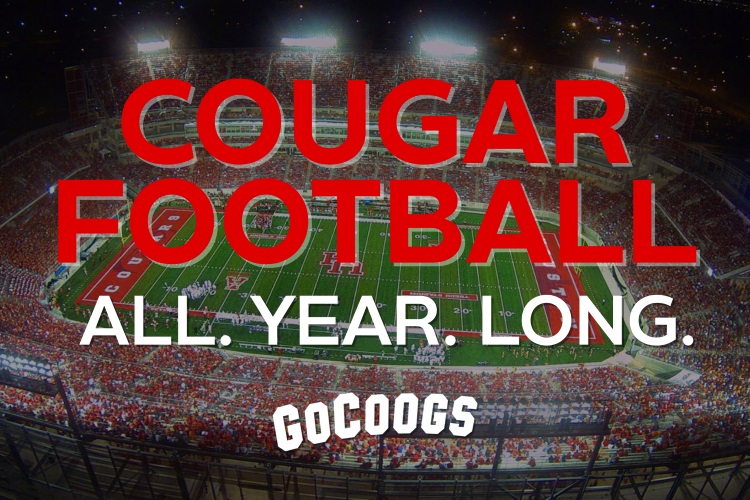 This year, GoCoogs will produce 300 quality pieces of in-depth Cougar Football content. And dozens more in basketball and baseball. No one writes as much and NO ONE writes as in-depth as GoCoogs. This season, 90% of our content will be exclusively for our subscribers.
You can become a subscriber now:
Or, you can choose Preseason Special (the golfball giveaway) and receive an annual membership plus a sleeve of Titleist Pro V1 golf balls with the Swinging-Cougar logo.
Or you can subscribe month-to-month:
Subscription Benefits
No one writes more Cougar content than GoCoogs! A subscription to GoCoogs includes: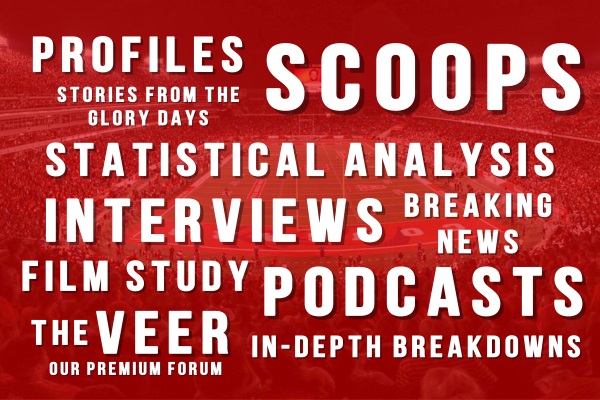 Subscribers Receive: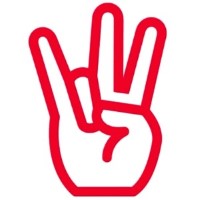 Inside scoops you can't get anywhere else;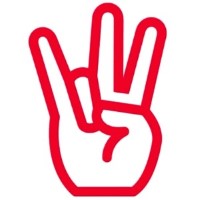 Smart analysis and exclusive stories;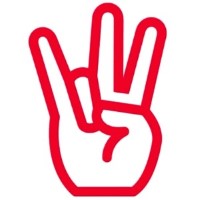 Talkin' Bout Them Cougars! Our new Cougar football podcast;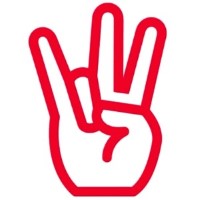 Weekly opponent previews;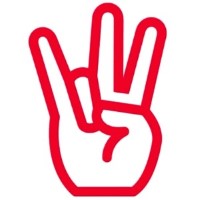 Profiles of current players;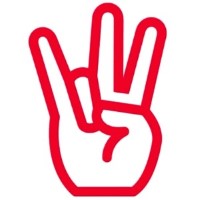 Our popular series: UH Glory Days;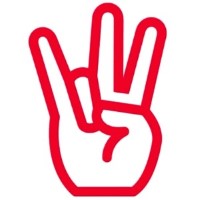 Unique UH player and recruit profiles;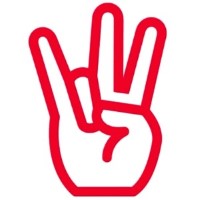 Q&As with players, coaches, and administrators;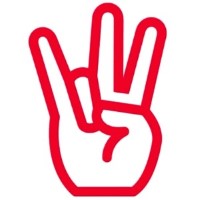 Our subscriber-only message board, The Veer;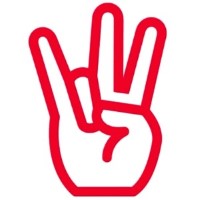 And more!
Once you subscribe to GoCoogs.com, you receive full access to our premium content. You also have access to the Veer, our subscriber-only message board.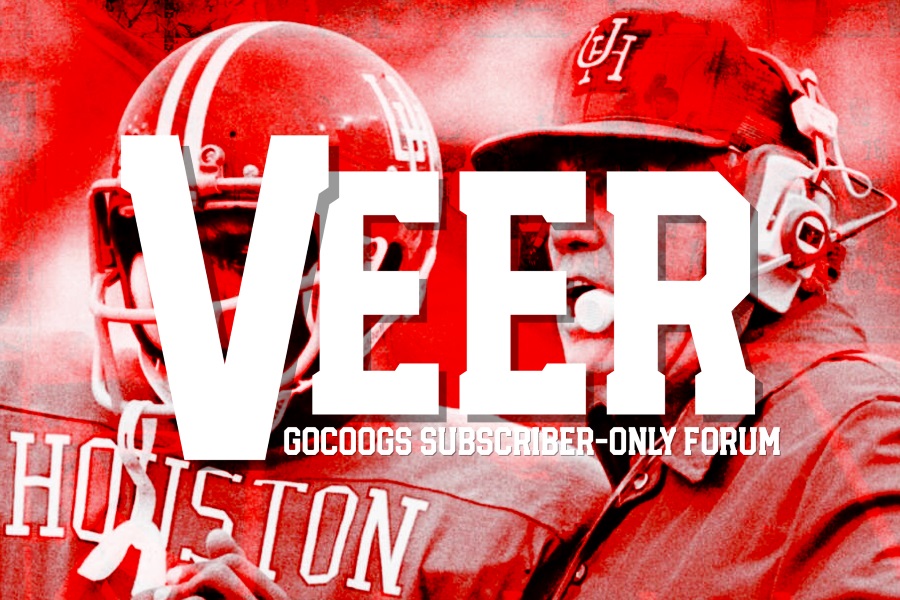 The Veer forum is where we post our insider scoops, news, and stats first. To date, GoCoogs subscribers have built a fun, drama-free community that allows for great, civil conversation among passionate Cougar fans. By having a completely private forum, we've eliminated trolling, outsiders, politics, and over-the-top profanity.
Our community is why GoCoogs is the fastest-growing Cougar website.
Subscribers also have access to awesome UH emojis, exclusively on the Veer, like this:
Get all of this for just $59.99. There's no better deal for Cougar fans!
Great deal for UH students and staff
GoCoogs offers discounted subscription options for UH students & staff: either a monthly ($3.99/month) or annual ($29.99) subscription. These plans are only valid only when subscribing with a @uh.edu e-mail address.1We reserve the right to verify if students and staff are currently enrolled or employed at UH.
Students & Staff Monthly – $3.99 | Students & Staff Annually – $29.99
GoCoogs.com is the only UH subscription website with special pricing for UH students & staff.

For those wanting to help ensure the long term success of GoCoogs.com, to help compensate contributors and to subsidize student memberships, we have created a Super Supporter level.2Super Supporter does not convey any additional benefits to the subscriber. It is a way for those that have the means to support the site a bit more.


*Please note: the promotional subscription deals above are valid for July 2019 and cannot be guaranteed after that. These are our most up-to-date subscription specials.
*By clicking Place Your Order, you agree to our Payment Terms. After year one, your subscription renews at the regular rate available at the time of renewal. Fall 2019 renewals will be for $89.99.