Instant Twitter Reaction To Rob Gray Single-Handedly Owning SDSU
So … what'd you do tonight?
WOW. 😱😱😱

ROB GRAY gives Houston the lead & hits a new career-high with 39 PTS! pic.twitter.com/LPtUCUXY6n

— NCAA March Madness (@marchmadness) March 16, 2018
Rob Gray, have a night!

No player in 20 years has had more points in his first NCAA tourney game. pic.twitter.com/xxe0qa8tKY

— ESPN (@espn) March 16, 2018
HELLO HOUSTON!

In the final seconds, (6) Houston skates past (11) San Diego State 67-65 behind Rob Gray's career-high 39pts! #MarchMadness pic.twitter.com/qlN3BGqpkv

— NCAA March Madness (@marchmadness) March 16, 2018
Rob Gray just went Shabazz Napier on San Diego State. Houston on to the Round of 32. Is this really one Day One? GREATEST SHOW IN SPORTS.

— Jon Rothstein (@JonRothstein) March 16, 2018
A career-high (and @American_MBB NCAA Tournament single game record) 39 points by senior Rob Gray on Thursday night leads @UHCougarMBK to its first NCAA Tournament victory since the 1984 Final Four!#AllAmericanHoops pic.twitter.com/gzF4NJhpgs

— The American (@American_Conf) March 16, 2018
ROB GRAY YOU ARE ABSURD!!!!!!!!

— NBA All Access (@nballaccess) March 16, 2018
"This is what I live for."

-Rob Gray drops a career-high 39 points to lead Houston to the second round! #MarchMadness pic.twitter.com/GjVksaCONe

— NCAA March Madness (@marchmadness) March 16, 2018
That man Rob Gray a monster!! 39 points! @UHCougarMBK wins!

— Cameron Wolfe (@CameronWolfe) March 16, 2018
Think SDSU-Houston was the best game of the day so far. That end of game scenario was basically perfect. Back-and-forth shot-making, great athletes making ridiculous plays, and a transcendent Rob Gray performance.

— Sam Vecenie (@Sam_Vecenie) March 16, 2018
Rob Gray is a bad, bad man. I have Michigan in my Elite Eight, but I'm starting to think Houston might just win that game (assuming it takes place). Cougars are so well schooled, and Gray will be best player on the floor.

— CJ Moore (@CJMooreHoops) March 16, 2018
ROB GRAY IS THE TRUTH pic.twitter.com/wSEyb8em9g

— Eric Rosenthal (@ericsports) March 16, 2018
WHAT A FINISH.

No. 6 Houston gets the win over No. 11 SDSU behind Rob Gray's 39 points pic.twitter.com/DgOjhhT7Jd

— Bleacher Report (@BleacherReport) March 16, 2018
Houston's Rob Gray, with up and under with 1.1 to go, ties Elvin Hayes' 50-year old record for points in Wichita tournament games, 39. Elvin Hayes. From Houston. Seren meet dipity.

— Dennis Dodd (@dennisdoddcbs) March 16, 2018
I just stood on a stadium chair screaming "YOU CANNOT FUCKING GUARD ROB GRAY" while delitiously high fiving KU and WSU fans. So that's how my Thursday is going.

— The Scott & Holman Pawdcast (@SHPawdcast) March 16, 2018
One more:
Rob Gray would go on a double-date with your sister and you.

And just hate-stare at you all night. https://t.co/GOHgAUdrwG

— GoCoogs.com (@gocoogs1) March 16, 2018
go coogs slogan 25.99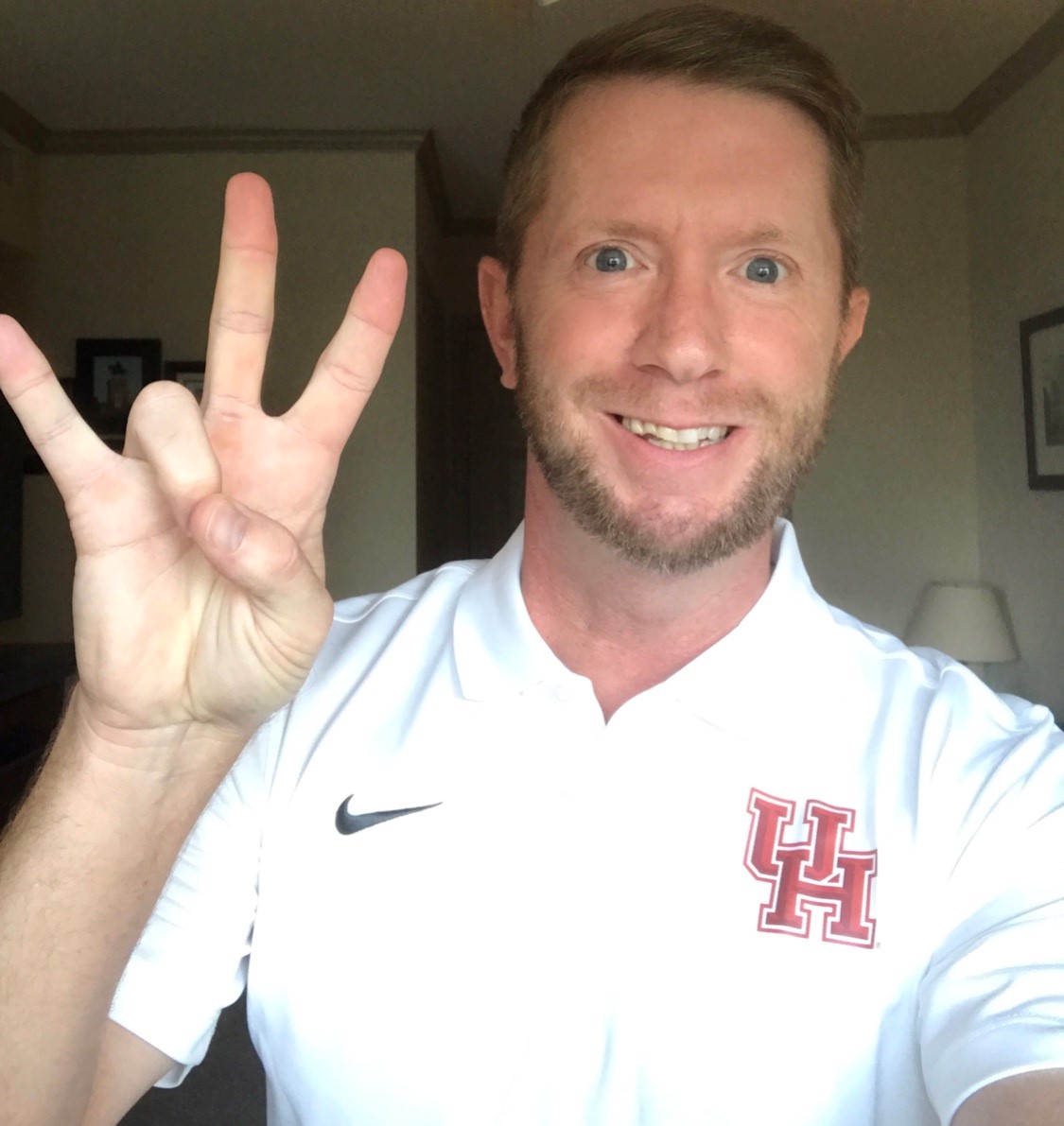 During the day, I'm a real estate agent and entrepreneur but my passion is publishing GoCoogs.com. We strive to provide the best content, analysis, and advanced stats to all UH fans.
My real estate website: SMHRyan.com
Share This Content With Other Coogs!