Is it even possible in this era for a defensive player to contend for the Heisman? Especially if there's a stud quarterback in play? Ed Oliver's named has been tossed around as a dark horse Heisman candidate since the Heisman show ended last year. But for Ed to be in the conversation, and not just filler for sports writers in the off-season, the Heisman would need to return to it's roots.
It's time for the trophy to be about more than the best QB or running back. Since 1972, the award for the 'best player' has been limited to just the offensive backfield: just 3 times in 45 years has the award gone to a position other than RB or QB. That's the most obvious stumbling block for an 'outsider' campaign.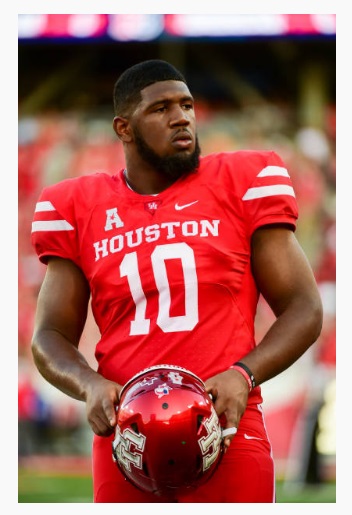 It's time for the The Heisman to return to going to the player "whose performance best exhibits the pursuit of excellence with integrity" as the Heisman Trust proclaims. Character counts.
It's time for the Heisman to meet a defensive superstar like Ed Oliver, Jr. A humble, high-octane player with an ability that few can match. But the fact remains that a defensive lineman hasn't finished in the top 3 in the last 45 years.
But that doesn't mean it's impossible. What would it take for Ed Oliver to shock the world and walk away with the 2018 Heisman?
Next: Part 2 – What It Will Take to Get Ed to NYC

Share This Content With Other Coogs!