2017 Season Ends With a Resounding Thud
Major Applewhite's first season as head coach of the Houston Cougars ended with a thud in the Hawaii Bowl. After starting the season with a 5-star quarterback and an All-American defensive linemen, most fans were disappointed with the 7-5 result.
After 2 successful years as the #HTownTakeover, Major's indifference to publicity led to #HTownUndercover. UH football disappeared from the public's mind as attendance dropped every single game in 2017. The student section virtually disappeared by the end of the year.
Musical chairs at QB led to a stagnant, boring offense as 3 different QBs struggled to put points on the board. The offense never found a rhythm and was forced to reboot after every QB change, resulting in the lowest-scoring UH team since 2004.
Highly-touted transfer Kyle Allen never lived up to the hype and was benched after 3 starts. Applewhite spent 18 months grooming Allen and deserves just as much criticism for his struggles. OC Brian Johnson never showed a true offensive philosophy and couldn't figure out how to use Allen properly. From day one, Allen was a turnover machine, throwing 4 INTs and fumbling 3 times (1 lost) in his 3 starts.
Kyle Postma took over for Allen late against Texas Tech and went on to start the next 4 games. As opposed to Allen, Postma excelled in the zone read which required on-the-fly changes to the blocking schemes and assignments. Postma turned the ball over even more than Allen with 6 INTs and 3 fumbles in his 4 starts. UH QBs had 14 turnovers in 7 games. It was time to salvage the rest of a lost season.
Postma struggled again early at South Florida thrusting sophomore D'Eriq King into the QB job. After a scoreless first half, King led the Coogs to 4 second-half touchdowns including the game-winner with 11 seconds left. King did take 5 sacks but never turned the ball over. The upset of #17 USF stood as the high point of the season for the Cougars.
King finished the final 4 games as the starter. He played well against ECU and rallied the team to a win after a bad first half vs. Navy. But in losses to Tulane and Fresno State, the offense struggled to score again. The 17 points against Tulane came after a decade averaging 42 ppg against the Greenies. And Major's offense struggled again in a bowl game, scoring just 20 points against Fresno State.
I think King is the quarterback going forward although I hope RS-FR Bryson Smith will be given a shot at winning the job. King showed flashes of brilliance but was never coached up. The new offensive coordinator must build around dual-threats like King and Smith – not the hodge podge gar-bage we saw in 2017.
As frustrated as I was with the quarterbacks the running backs were even worse. Major and Co never established a flow with the rushing attack, eerily similar to how Johnson mishandled the QBs. Duke Catalon received 50% of the RB carries with Mulbah Car and Dillon Birden splitting the rest. Despite Catalon getting double the attempts, Car (4.8 ypc) and Birden (5.6 ypc) dwarfed Duke's per-carry output (4.3 ypc).
Even when Catalon wasn't producing, he was still the man. Catalon had the most carries in 4 of the 5 losses this season (he was injured early in the Tulane game). In those 4 games, Catalon ran 70 times for 194 yards – just 2.77 ypc. In the 3 losses he played in, Dillon Birden carried it 36 times for 228 yards – 6.33 ypc (Car saw meaningful playing time only in the Tulane loss). I expect Catalon to continue to the featured back in 2018 for no good reason.
The WR duo of Linell Bonner and Steven Dunbar have been solid receivers for UH and combined for 156 catches in 2017. But it's hard to critique the WRs with so much uncertainty at the QB spot. Next year, UH loses 81% of receptions from 2017.
It was a forgettable first year for Major as his offense lurched through the season. Attendance dropped, enthusiasm waned, and few players were developed leaving Major Applewhite with a lot of questions left to answer. To start winning back the fans, he must choose a legitimate OC and show offensive improvement in spring practice.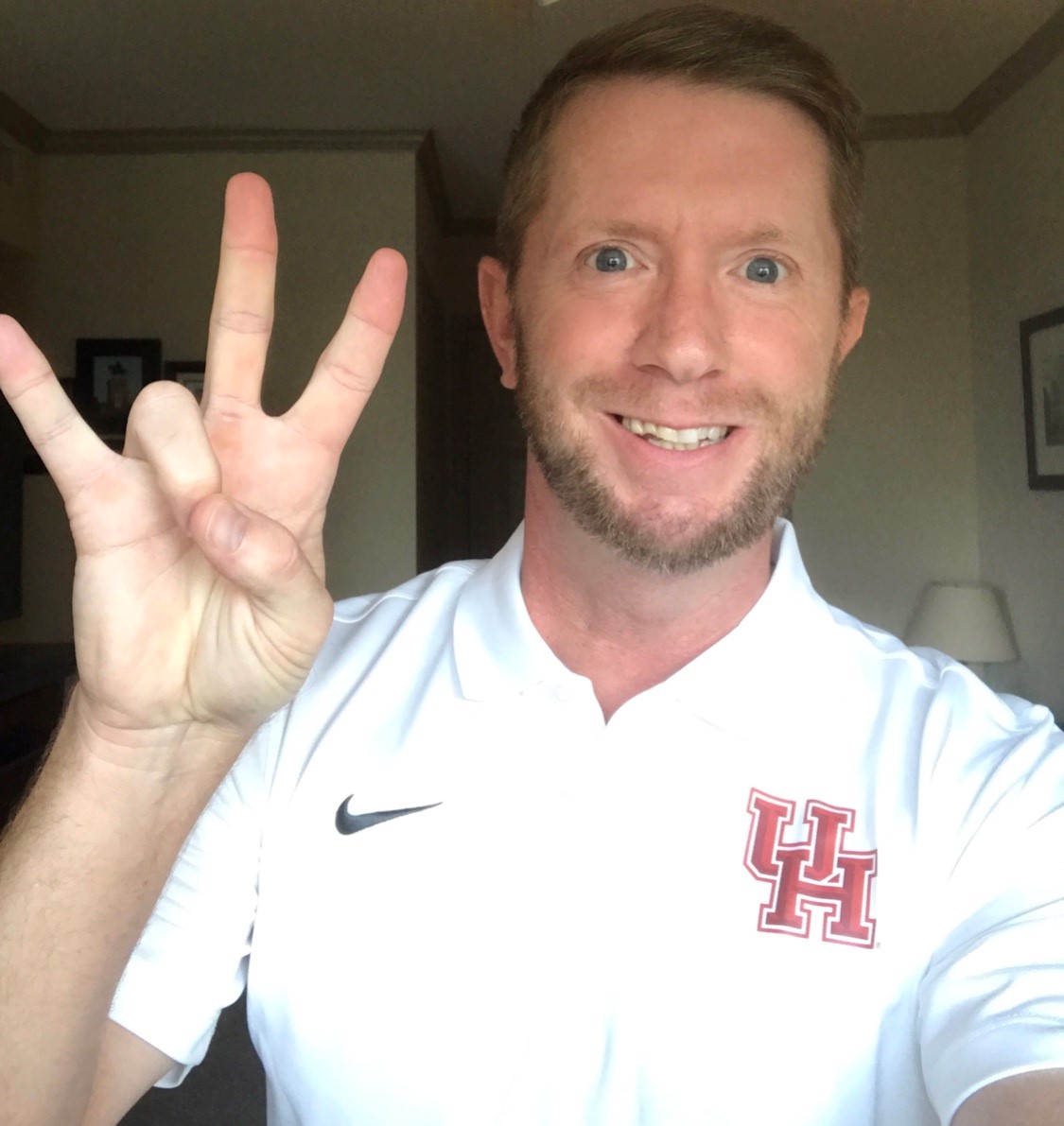 During the day, I'm a real estate agent and entrepreneur but my passion is publishing GoCoogs.com. We strive to provide the best content, analysis, and advanced stats to all UH fans.
My real estate website: SMHRyan.com
Share This Content With Other Coogs!