Clayton Tune hurt his hamstring on a long run at Rice, eerily similar to what happened two years ago at UNT. He did not practice in the week leading up to Grambling, got his bell rung, and came out of the game in the first quarter. Since then, he's been on a fantastic run, easily the best of his career.
Tune has been money the last two weeks, getting wins over Navy and at Tulsa. Facing mostly zone looks, he has been patient and has spread the ball out much more. His mistakes have gone way down, too: He's only thrown one INT in the last two weeks – the ball to the corner for Trahan (Dana Holgorsen called that a big miscommunication). Tune was sacked twice against Navy but clean against Tulsa, which is just the second career start without a sack (22 games).
More importantly, he has been nearly automatic between 0-10 yards. In the first two games, Tune was 21/30 (70%) from 0-10 which is fine and about what you'd expect. In the last two games, however, he's 22/24 from that distance (91.7%). He hit a defender early in the Navy game and had a swing pass to Alton McCaskill broken up at Tulsa. Otherwise, he's perfect.
The offense continues to mature and Dana and Shannon Dawson have become increasingly comfortable throwing beyond the LOS. Instead of throwing 28 balls behind the LOS (Tech/Rice games), he's thrown just five of those in the last two games – two of them were shovel passes to McCaskill Friday night.
After three games (two plus a couple of series vs. Grambling), Clayton was just 50% throwing between the left hash and the sideline (7/14). He simply was not good in that third of the field. In the last two games, Tune is 14/16 to that side (87.5%).
In the first two games, he was perfect behind the LOS. He's still perfect back there but many fewer attempts. In these two weeks, he's been near-perfect between 0-10 yards and on throws to the left side – he's 26/29 on throws to those five sectors (89.7). When you add 5/5 behind the LOS, he's 91.2% over a big swath of the field.
For those that need it visualized:
Quick film study: the rollout to Trahan
One of Clayton's best plays of the year was a throw to the left against Tulsa. He dropped back looking to the right but began to feel pressure and escaped the pocket. You can clearly see him hurting as he does it but he gets down the line to his left and sees Christian Trahan. Look how Tune squares his hips to the receiver to make the throw.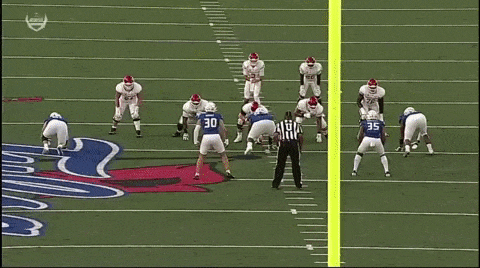 I've written several times about how much I love the way Tune throws on a rollout. As he nears the spot he wants to throw from, his steps get quicker and shorter. A first quick-step with his right, then his left, then plant-step and throw. Notice his feet are still moving towards the sideline until the plant step when he points it towards the spot he's throwing. Here it is slowed down: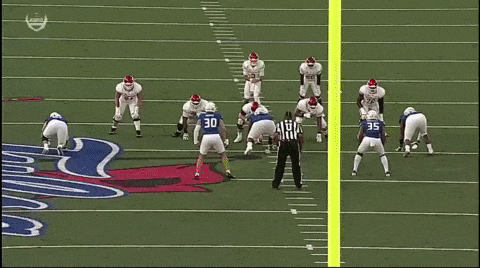 Too many quarterbacks roll out and throw off of the wrong foot or when they are backing up. Clayton has done it in times of panic, too. But Tune's fundamentals are usually so good in moments like these. This play went for 40 yards immediately after a penalty and got the Coogs half the distance needed for their first score.
Clayton's spray charts
Subscribers get Clayton's Tulsa and full-season spray charts and the sector & sides chart.
Join GoCoogs.com to access this premium section