In 2018, UH's starting offensive line of Josh Jones, Mason Denley, Will Noble, Braylon Jones, and Jarrid Williams made 64 of 65 possible starts – one of the most stable OL units in the country that season. Denley missed the USF game but, otherwise, the line was durable in an explosive, quick-hitting offense.
But since the beginning of the 2019 season, the Cougar OL has been anything but durable. UH has trotted out 11 different starting lineups in Dana Holgorsen's 15 games as UH head coach. In all, 13 different linemen have started games with five of those players starting at multiple positions.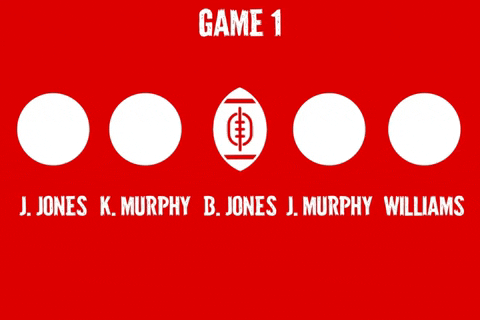 Left guard has seen the most stability with just two guys starting there: Keenan Murphy (9 starts at LG) and Gio Pancotti (6). Those two have made the most total starts in the last two seasons with 10 each. Against Navy, Pancotti subbed in for Murphy who, according to Holgorsen, was "battling some stuff going on." In his Monday Zoom call with the media, Dana discussed both the need for stability and the realities of linemen going down.
"We want to be able to play more than five (linemen). We want to be able to get good continuity with five. There's a balance there."
On the right side, there have been five guys that started at guard and six at tackle in the last 15 games. In 2020, Dennis Bardwell has brought stability to the tackle spot and Holgorsen said he had the best game of his career against Navy. "He's got a lot of experience and we had no interest in taking him out of the game."
Braylon Jones and Jack Freeman are the only two guys on the roster with more than one start at center. Freeman was out for BYU and came off the bench in the Navy game, which forced Jones to move back to center. When Freeman entered the game in the first half, Jones was able to move back to guard helping to settle the entire line.
"Jack, because he sat out for a whole week, we didn't know how he'd respond to it," Holgorsen said. "We thought Jack responded good and when he went in there, it looked better."


With Reuben Unije starting for the first time (left tackle) and Max Banes starting just his fifth game (right guard), the need to get Freeman back in the lineup would seem critical. But Holgorsen admitted that it was continuity from a week of practice that kept Freeman off the field to start in Annapolis.
"Jack's, in our opinion, one of our top five linemen but we thought Max Banes did a good job in practice so we kept him in the starting lineup."
Coach Brandon Jones has had to shift guys around with three different lineups in as many games. Going back to the UCF game in 2019, the Coogs have had six different OL lineups in the last seven games. That has caused issues in practicing as a group, communication, and knowing what to expect from the guy next to you. Offensive linemen depend on routine and routine depends on working together more than a week at a time.


Offensive line analytics say three of the most important attributes of a starting group are the number of total starters, the total week-to-week changes in the lineup, and how many consecutive weeks a starting five-man unit can last. For the Cougars, the numbers haven't been pretty: in Holgorsen's 15 games, UH has used 13 different starters, had 24 week-to-week lineup changes, and the longest streak that the same unit has started in a row? Two weeks.
As of today, UH's best offensive line grouping is the one that started in the Tulane game (L to R): Patrick Paul, Keenan Murphy, Jack Freeman, Braylon Jones, and Dennis Bardwell. Those are the best five linemen playing in their most natural position. Not only does the line need continuity playing next to each other but players need it at a certain position, learning and repping the responsibilities each spot entails.
| Player | 2020 Starts | Career Starts |
| --- | --- | --- |
| Braylon Jones | 3 | 38 |
| Keenan Murphy | 3 | 10 |
| Dennis Bardwell | 3 | 7 |
| Patrick Paul | 2 | 5 |
| Max Banes | 2 | 5 |
| Jack Freeman | 1 | 8 |
| Reuben Unije | 1 | 1 |
| | | |
Braylon Jones has been a warrior, started 38 games in his career. But they've been all over: five starts as a freshman at right tackle, then 12 starts at left guard, 15 at right guard, and six at center. Jones has been good in multiple spots but the inability to settle into a single position has kept him from peak performance. But at the same time, versatility is a valuable trait to coaches.
"That's why Braylon's a team captain," Holgorsen said Monday. "He's got a future in football because he's versatile, he can do different things. He can play center, he can play guard."

Widget not in any sidebars