Exclusive: GoCoogs.com has learned from two sources that Alabama transfer Eyabi Anoma is expected to sign with the Houston Cougars in the coming days. Anoma is an outside linebacker that entered the transfer portal last Sunday.

Anoma was a 5-star recruit coming out of St Frances Academy in Baltimore and the #3 recruit in the nation in 2018, according to ESPN and also 247 Sports. He was the #1 player in Maryland, the top defensive player in the country, and recorded two sacks in the Under Armour All-America game.

The 6-foot-5, 252-pound DE played sparingly in 12 games as a true freshman and was named to the SEC All-Freshman Team. He briefly entered the transfer portal in February only to take himself out a day later. According to AL.com, Anoma was suspended by Alabama earlier in the summer for a "university level" issue. The details of this remain unclear.

Anoma was expected to be a big contributor for the Tide in 2019 and could have worked his way into the starting lineup. If Anoma enrolls at UH, he would be the highest-rated transfer in the school's history.

"He's very athletic, he's fast, quick off the edge," Alabama LB Dylan Moses said at SEC Media Days last month. "Eyabi has a lot of potential. He just has to keep bettering his craft."


He chose Alabama over 20+ other schools including Georgia, Texas, Texas A&M, USC, Michigan, Florida, and West Virginia. Anoma is the highest-rated defensive player Nick Saban has ever signed at Alabama and the 3rd highest-rated player Saban has signed there.

Anoma rocketed up the recruiting rankings thanks to 46 sacks in two seasons at St Frances. Prior to his junior season, he'd never played organized football, focusing on basketball instead.

"His intensity, his awareness, his hustle, his enthusiasm, he's a great leader, great competitor," is how Bill McGregor described Anoma to the Baltimore Sun. McGregor is a legendary Maryland HS football coach that won 278 games in his career.

Speaking of Maryland: the team that could upend the plan to get Anoma enrolled at UH is the Terps. Maryland is seemingly a natural choice due to the school's proximity to his hometown and his relationship with head coach Mike Locksley, the man that recruited him to Alabama. But the UH staff feels confident they can get Anoma signed and on Cullen soon.

He would almost certainly have to sit out the 2019 season but would be a huge boost to the LB corps in 2020. He would have three years to play.

Anoma is the 15th defensive transfer to join the program since the end of the 2019 regular season.

Note: The article has been updated to reflect that Anoma will likely have three years to play – not two as previously suggested.


| Name | Position | Previous School | Years Left |
| --- | --- | --- | --- |
| Jordan Moore | Safety | Texas A&M | 4 |
| Thabo Mwaniki | Safety | Oklahoma State | 2 |
| Gervarrius Owens | Safety | Northeastern Oklahoma | 3 |
| Hasaan Hypolite | Safety | Colorado | 3 |
| Colin Samuel | Corner | UCLA | 1 |
| Marcus Jones | Corner | Troy | 2 |
| Kelvin Clemmons | Corner | Minnesota | 2 |
| Damarion Williams | Corner | Highland CC | 2 |
| Atlias Bell | DL | Iowa Western | 2 |
| Jamykal Neal | DL | Hutchinson CC | 3 |
| Oliver Charles-Pierre | DL | NMMI | 2 |
| Taures Payne* | DL | Northwest Mississippi CC | 2 |
| Terrance Edgeston* | LB | Northeast Mississippi CC | 2 |
| Nathan Fox | LB | Northwestern | 1 |
| Eyabi Anoma | LB | Alabama | 3 |
Get An AnnualSubscription For $59.99. Ends August 11th!
Subscribe to get 25% off of our regular price – now just $59.99.
Football Season Is Coming!
GoCoogs takes Cougar fans beyond the game recap with premium content and exclusive stories you can't find anywhere else.


This year, GoCoogs will produce 300 quality pieces of in-depth Cougar Football content. And dozens more in basketball and baseball. No one writes as much and NO ONE writes as in-depth as GoCoogs. This season, 90% of our content will be exclusively for our subscribers.
You can become a subscriber now:
Or you can subscribe month-to-month:
Subscription Benefits
No one writes more Cougar content than GoCoogs! A subscription to GoCoogs includes:
Subscribers Receive:
Inside scoops you can't get anywhere else;
Smart analysis and exclusive stories;
Talkin' Bout Them Cougars! Our new Cougar football podcast;
Weekly opponent previews;
Profiles of current players;
Our popular series: UH Glory Days;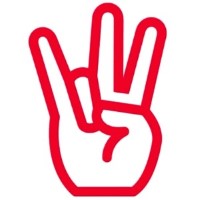 Unique UH player and recruit profiles;
Q&As with players, coaches, and administrators;
Our subscriber-only message board, The Veer;
And more!
Once you subscribe to GoCoogs.com, you receive full access to our premium content. You also have access to the Veer, our subscriber-only message board.
The Veer forum is where we post our insider scoops, news, and stats first. To date, GoCoogs subscribers have built a fun, drama-free community that allows for great, civil conversation among passionate Cougar fans. By having a completely private forum, we've eliminated trolling, outsiders, politics, and over-the-top profanity.
Our community is why GoCoogs is the fastest-growing Cougar website.
Subscribers also have access to awesome UH emojis, exclusively on the Veer, like this:
Get all of this for just $59.99. There's no better deal for Cougar fans!
Great deal for UH students and staff
GoCoogs offers discounted subscription options for UH students & staff: either a monthly ($3.99/month) or annual ($29.99) subscription. These plans are only valid only when subscribing with a @uh.edu e-mail address.[footnote]We reserve the right to verify if students and staff are currently enrolled or employed at UH.[/footnote]
Students & Staff Monthly – $3.99 | Students & Staff Annually – $29.99
GoCoogs.com is the only UH subscription website with special pricing for UH students & staff.

For those wanting to help ensure the long term success of GoCoogs.com, to help compensate contributors and to subsidize student memberships, we have created a Super Supporter level.[footnote]Super Supporter does not convey any additional benefits to the subscriber. It is a way for those that have the means to support the site a bit more. [/footnote]


*Please note: the promotional subscription deals above are valid for July 2019 and cannot be guaranteed after that. These are our most up-to-date subscription specials.
*By clicking Place Your Order, you agree to our Payment Terms. After year one, your subscription renews at the regular rate available at the time of renewal. Fall 2019 renewals will be for $89.99.