Tuesday was the official start of the football season as the AAC hosted media days in Newport, Rhode Island.  Sure, this is just "talking season" but at least we have something to talk about as we inch close and closer to fall camp kicking off. 

I was one of the few dozen online to take in the AAC "media day" live and it went about as well as expected.  Everyone likes their team and everyone likes their chances in the upcoming season.  Instead of trying to break down everything that was said, I figured I would just skip to what was important: the Dana and D'Eriq show.
Below is my transcription of their discussion:

What excites you the most right off the bat about this group?
Dana: Him (points at King).  We got a QB.  Everything starts with the QB. 
So obviously we have D'Eriq King that has had a ton of success at the University of Houston and had a ton of success at Manvel High School as well.  He has a lot of snaps under his belt. 

My job is to just get everyone around him that understands what we need him to do.  Get him to make sure that he is staying out of harm's way and win us a lot of games over the course of the season.

What were some of the early messages that you had for the Coogs when you walked in the door?
Dana: The first thing was "Look guys, I know you have heard this in the past, but I am here to stay." 
We are going to try and win as many games as we possibly can, starting with that first one at Oklahoma.  But we are going to build a program the right way too.  The University of Houston has had a ton of success.  I was a part of it back 10 years ago in 2008 and 2009 and really proud of what we accomplished then. 
We have had a lot of great success since then.  But, it has been a revolving door as well.  So we need to make sure there is stability within my job but also all the assistant coaches as well.  The message is "look, guys, we are here to stay and we are going to build this the right way."

D'Eriq, you have played for 3 head coaches at Houston.  What was your first impression of Coach Holgersen?
D'Eriq: I kind of already knew of Coach Holgersen.  He is a great coach, a great offensive mind and he has coached great guys. 
I am just excited to play for him I have seen what he did in past years with Will Grier and way back then with Geno Smith.  I am just excited to play for him and ready to get going.

What is the balance between fitting what coach does versus coach fitting what you do?  Have you been able to find that balance early on in how to blend everything together to take advantage of your unique skill?
D'Eriq: For sure. This whole spring and winter we have been going back and forth.  Me, him, and Coach Blackwell our QB coach/Offensive Coordinator trying to find a balance with it. 
(Holgorsen's) offense is pretty good.  It's not too different than what I am used to running so it kind of fits me already.  Now it is just about getting the terminology down and how he wants to run it with the other guys as well.

Coach, when you flipped on the tape of D' Eriq King, what jumped out at you?
Dana: A lot. He is just a dynamic football player when it comes to just playing the game.  My job is to get D'Eriq to understand that we have a lot of good players around him so we need those guys to make a lot of plays too. 
There are going to be times where there are critical downs towards the end of the game.  He needs to do what he's got to to to win us the game.  But, that doesn't need to happen play 1 of game 1. 
We need to be able to run the offense and distribute the ball where we need to be able to.  We have a lot of ways to be able to do that and we have a lot of good players around him that can make plays.  So run the offense, stay out of harm's way, make the plays when you need to make the plays and that is going to transfer into a lot of points and a lot of wins as well.

Coach, as you look ahead to the 2019 schedule, what do you hope to learn about your team in that first game of the season at Oklahoma?
Dana: I have been to Norman a lot, so I have coached a lot of games there.  I'm not good to play in the games there but I have coached a lot of games there. 
It's a challenging environment.  It's one of the best environments in college football.  They don't lose there very often.  Obviously, they have a great coaching staff, great team, great program, and great players.  We're going to in there and we are going to be unfazed. 
We are going to go in and expect to win.  We are going to put up as big of a fight as we can possibly do.  I'm interested in how our team handles the situation.  It's a great atmosphere, it's a great team.  We are going to be able to go in there and be able to put up a great fight.

Does it help getting the intensity level up early for you because you are playing such an important game to start the year?
D'Eriq: I'm very excited for that game.  I feel like my teammates back home are very excited as well.  We played them a couple of years ago. 
Oklahoma is a great team, they have been in the college football playoff the last couple of years and we are excited for the challenge.  I feel like a lot of people are. I'm not saying they think we will get blown out but I am just excited to go up there and compete.

What can you take from your experiences in the past to help prepare your team and prepare yourself for a big moment like that coming out of the gate?
<em>D'Eriq: We just have to go up there and play our game.  You can't go in there and try and do too much.  It starts with me so I have to be level headed, make all the right plays and get my teammates involved early.  Trust in them, trust in our coaches and play together.  I think that is the biggest thing.


What's a successful year 1?
Dana: Just improvement.  I will say this about the first game: it's going to make us better.  It's already made us better. 
When you play an opening game like that, I've had a lot of them, you do a lot of things in the summer that you normally don't do.  So it's already made us better.  It's going to make us better in camp knowing that's who we got. 
It's just all about improvement after that.  So, take the first one, try to improve all the way from game 1 all the way until the end of the season.  Just try to continue to get better trying to win every game we possibly can.  We're going to try and win every one of them but we are going to build a program the right way as well.
New subscription options for July
GoCoogs has several subscription options available in July, including our deal for students and staff (see below).
We have added a new annual option that comes with a gift! This month only, you can choose between two annual subscription options.
Choose your annual subscription
Option A: Subscribe to get 25% off of our regular price – now just $59.99 or
Option B: Subscribe for $69.99 and get a sleeve of Titleist ProV1 Swinging Cougar golf balls.
Click the offer of your choice to complete your subscription.


A sleeve = 3 golf balls. Preseason special valid while supplies last. Must purchase an annual subscription.

Football Season Is Coming!
GoCoogs is off to a roaring start this summer: 23 Cougar Football articles in June and we've had 8 scoops in recruiting since May 1st. We'll be non-stop with quality Coog content for the rest of the summer and all through the football season.
GoCoogs takes Cougar fans beyond the game recap with premium content and exclusive stories you can't find anywhere else.


This year, GoCoogs will produce 300 quality pieces of in-depth Cougar Football content. And dozens more in basketball and baseball. No one writes as much and NO ONE writes as in-depth as GoCoogs. This season, 90% of our content will be exclusively for our subscribers.
You can become a subscriber now:
Or, you can choose Preseason Special (the golfball giveaway) and receive an annual membership plus a sleeve of Titleist Pro V1 golf balls with the Swinging-Cougar logo.
Or you can subscribe month-to-month:
Subscription Benefits
No one writes more Cougar content than GoCoogs! A subscription to GoCoogs includes:
Subscribers Receive:
Inside scoops you can't get anywhere else;
Smart analysis and exclusive stories;
Talkin' Bout Them Cougars! Our new Cougar football podcast;
Weekly opponent previews;
Profiles of current players;
Our popular series: UH Glory Days;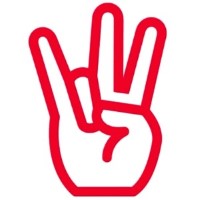 Unique UH player and recruit profiles;
Q&As with players, coaches, and administrators;
Our subscriber-only message board, The Veer;
And more!
Once you subscribe to GoCoogs.com, you receive full access to our premium content. You also have access to the Veer, our subscriber-only message board.
The Veer forum is where we post our insider scoops, news, and stats first. To date, GoCoogs subscribers have built a fun, drama-free community that allows for great, civil conversation among passionate Cougar fans. By having a completely private forum, we've eliminated trolling, outsiders, politics, and over-the-top profanity.
Our community is why GoCoogs is the fastest-growing Cougar website.
Subscribers also have access to awesome UH emojis, exclusively on the Veer, like this:
Get all of this for just $59.99. There's no better deal for Cougar fans!
Great deal for UH students and staff
GoCoogs offers discounted subscription options for UH students & staff: either a monthly ($3.99/month) or annual ($29.99) subscription. These plans are only valid only when subscribing with a @uh.edu e-mail address.[footnote]We reserve the right to verify if students and staff are currently enrolled or employed at UH.[/footnote]
Students & Staff Monthly – $3.99 | Students & Staff Annually – $29.99
GoCoogs.com is the only UH subscription website with special pricing for UH students & staff.

For those wanting to help ensure the long term success of GoCoogs.com, to help compensate contributors and to subsidize student memberships, we have created a Super Supporter level.[footnote]Super Supporter does not convey any additional benefits to the subscriber. It is a way for those that have the means to support the site a bit more. [/footnote]


*Please note: the promotional subscription deals above are valid for July 2019 and cannot be guaranteed after that. These are our most up-to-date subscription specials.
*By clicking Place Your Order, you agree to our Payment Terms. After year one, your subscription renews at the regular rate available at the time of renewal. Fall 2019 renewals will be for $89.99.