So you're following the UH football and basketball teams' accounts and you're following a bunch of head coaches. But what other Cougars should you follow on Twitter?

The GoCoogs Twitter TwentyTwo is our new list of must-follow accounts for UH fans. These accounts are overall UH accounts or for fall sports. And they are largely focused on football and basketball. We'll do another list in the Spring

Subscribe to any or all individually or follow our new Twitter list at GoCoogs Twitter 22.
Scott & Holman Pawdcast
Passionate fans Dustin & Sam with a long-running UH podcast.
Follow: @SHPawdcast
When I see new UH football content. https://t.co/7IOVjM2vkN pic.twitter.com/WO2n6mpfvV

— The Scott & Holman Pawdcast (@SHPawdcast) August 5, 2019
Dr. Renu Khator
UH President & Empress of Cullen
Follow: @UHpres
Whatever it takes…to get to your destination! pic.twitter.com/q9XSoO1dK3

— Renu Khator (@UHpres) July 30, 2019
GoCoogs
You didn't think we'd leave ourselves off, did you? 🙂
Follow: @gocoogs1
EXCLUSIVE: The #3 player in the class of 2018 is expected to transfer from Alabama to the University of Houston. #GoCoogs https://t.co/HaEPPKIfKM

— GoCoogs.com (@gocoogs1) August 3, 2019
Shasta & Sasha
UH Mascots
Follow: @UHmascots
and I oop pic.twitter.com/jrBPGrwxJF

— Shasta & Sasha (@UHMascots) May 23, 2019
Dejon "Deeky" Jarreau
UH Basketball Player
Follow: @LaDeeky
Grandmas should live forever man ?

— Deeky Jarreau (@LaDeeky) July 17, 2019
Delaware North
New concessions provider for UH athletics.
Follow: @delawarenorth
Take a look at a few more of our most memorable and best-selling hot dogs over the past few years! #NationalHotDogDay pic.twitter.com/gpRaPkYZAp

— Delaware North (@delawarenorth) July 17, 2019
D'Eriq King
The Quarterback
Follow: DeriqKing_
God please watch over me and all my teammates past and present during camp ??

— King (@DeriqKing_) August 2, 2019
Alan Bishop
Men's Basketball Director of Sports Performance
Follow: @CoachAlanBishop
Houston Basketball

Air Jordan 14 Retro team shoes for our Italy foreign tour. #ForTheCity pic.twitter.com/SCVVx7Dawd

— Alan Bishop (@CoachAlanBishop) August 4, 2019
Steve Elkington
2-Time NCAA Champion at UH and 1995 PGA Championship winner.
Follow: @elkpga
Me & my Roommate Billy rae Brown with the next great cougar @katiraybrown catcher for @UHCougarSB .. pic.twitter.com/1CUf1NPiUa

— Steve Elkington (@elkpga) October 4, 2018
Brianne Brown
Director of Women's Basketball/Soccer Sports Performance.
Follow: @briannebrown10
WE GOT BETTER THIS SUMMER. #EverythingMatters pic.twitter.com/HgvolUZ87P

— Brianne Brown (@briannebrown10) August 2, 2019
Brian Early
Assistant Coach/Defensive Line
Follow: coachbrianearly
https://twitter.com/coachbrianearly/status/1142424254383833093?s=20
Joseph Duarte
Longtime Chron beatwriter for the Coogs.
Follow: Joseph_Duarte
Bits and pieces of @UHCougarMBK non-conference schedule that has been announced:
11/19 at Rice
12/8 at South Carolina
12/19 UTEP
12/14 Oklahoma State
Diamond Head Classic
12/22 Portland
12/23 Georgia Tech/Boise State
vs. BYU
at Oregon

— Joseph Duarte (@Joseph_Duarte) July 31, 2019
Carl Lewis
9-time Gold Medal Winner & GOAT.
Follow: @Carl_Lewis
My father was on my heart today. Just thought I would share this. https://t.co/G4szEKDQM2

— Carl Lewis (@Carl_Lewis) August 4, 2019
Brett Gemas
Director of Creative Media for Cougar Football.
Follow: @BrettGemas
Behind the scenes of the UH Football Showcase 2019! pic.twitter.com/vEun3ofzRz

— Brett Gemas (@BrettGemas) July 24, 2019
Quentin Grimes
UH Basketball Player.
Follow: @qdotgrimes
#ClutchCity ??? pic.twitter.com/THUwrAqQ4f

— Quentin Grimes (@qdotgrimes) July 20, 2019
Bill Barajas
Reporter at KPRC
Follow: @KPRC2Bill
Can't wait to see @DeriqKing_ do his thing this year! #GoCoogs #GogettheHeisman https://t.co/xSemZjhTGh

— Bill Barajas (@KPRC2Bill) July 15, 2019
Justin Johnson
Assistant Coach/Running Backs
Follow: @COACHJUICE_
BIG GET!! @CoachJonesB LETS GET IT !! #STARTSUPFRONT pic.twitter.com/YLf6rLW2NC

— Justin Johnson (@COACHJUICE_) July 24, 2019
Rob Sellers
Day-to-day recruiting info on Cougar football & basketball.
Follow: @Rob_Sellers_
Just like that, the countdown clock for the upcoming #GoCoogs football season has begun. They have a lot to decide between now and then. (free)https://t.co/NnfQFm8OjJ

— Rob Sellers (@Rob_Sellers_) August 4, 2019
Dane Roy
Punter/Teacher Of All Things Austrailian
Follow: @dRoy
My final #FallCamp starts tomorrow! Cant wait to get back into football already!
Gotta #THANK the behind the scenes crews for making it all happen.
The sports medicine staff, EQ managers & nutrition staff are all there before we get there & still there after we leave!???⚪️

— D.Roy (@dRoy) August 1, 2019
Lauren Sampson
Men's Basketball Director of External Operations.
Follow: @laurenEsampson
Never to young to learn about NCAA Tournament Rings… #ForTheCity #GoCoogs pic.twitter.com/KdQ3E8fwXz

— Lauren Sampson (@laurenEsampson) July 31, 2019
Chris Pezman
Vice President of Intercollegiate Athletics
Follow: @CPezman
Congrats @JohnnyWayne15! Love the @UHCougars pics! #GoCoogs @UHouston https://t.co/j5Q8cI117G

— Chris Pezman (@CPezman) July 28, 2019
Cougar Football Feed
Keeps track of Cougar football players, coaches, and recruits.
Follow: @UHFootballFeed
Did you know UH enrolled 1,500 freshmen in 2018 who graduated in the Top 10% of their HS class?

That's the 8th year in a row Houston has finished third in the state in the total number of Top 10% freshman enrollees… #HTownTakeover #GoCoogs #ForTheCity

— Cougar Football Feed (@UHFootballFeed) May 4, 2019
Get An Annual Subscription For $59.99. Ends August 11th!
Subscribe to get 25% off of our regular price – now just $59.99.
Football Season Is Coming!
GoCoogs takes Cougar fans beyond the game recap with premium content and exclusive stories you can't find anywhere else.


This year, GoCoogs will produce 300 quality pieces of in-depth Cougar Football content. And dozens more in basketball and baseball. No one writes as much and NO ONE writes as in-depth as GoCoogs. This season, 90% of our content will be exclusively for our subscribers.
You can become a subscriber now:
Or you can subscribe month-to-month:
Subscription Benefits
No one writes more Cougar content than GoCoogs! A subscription to GoCoogs includes:
Subscribers Receive:
Inside scoops you can't get anywhere else;
Smart analysis and exclusive stories;
Talkin' Bout Them Cougars! Our new Cougar football podcast;
Weekly opponent previews;
Profiles of current players;
Our popular series: UH Glory Days;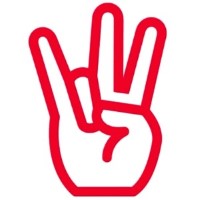 Unique UH player and recruit profiles;
Q&As with players, coaches, and administrators;
Our subscriber-only message board, The Veer;
And more!
Once you subscribe to GoCoogs.com, you receive full access to our premium content. You also have access to the Veer, our subscriber-only message board.
The Veer forum is where we post our insider scoops, news, and stats first. To date, GoCoogs subscribers have built a fun, drama-free community that allows for great, civil conversation among passionate Cougar fans. By having a completely private forum, we've eliminated trolling, outsiders, politics, and over-the-top profanity.
Our community is why GoCoogs is the fastest-growing Cougar website.
Subscribers also have access to awesome UH emojis, exclusively on the Veer, like this:
Get all of this for just $59.99. There's no better deal for Cougar fans!
Great deal for UH students and staff
GoCoogs offers discounted subscription options for UH students & staff: either a monthly ($3.99/month) or annual ($29.99) subscription. These plans are only valid only when subscribing with a @uh.edu e-mail address.[footnote]We reserve the right to verify if students and staff are currently enrolled or employed at UH.[/footnote]
Students & Staff Monthly – $3.99 | Students & Staff Annually – $29.99
GoCoogs.com is the only UH subscription website with special pricing for UH students & staff.

For those wanting to help ensure the long term success of GoCoogs.com, to help compensate contributors and to subsidize student memberships, we have created a Super Supporter level.[footnote]Super Supporter does not convey any additional benefits to the subscriber. It is a way for those that have the means to support the site a bit more. [/footnote]


*Please note: the promotional subscription deals above are valid for July 2019 and cannot be guaranteed after that. These are our most up-to-date subscription specials.
*By clicking Place Your Order, you agree to our Payment Terms. After year one, your subscription renews at the regular rate available at the time of renewal. Fall 2019 renewals will be for $89.99.