Welcome back, Mike:
This is the second meeting all-time between UH and Mike Leach. The first game was a decade ago in week 3 of the 2009 season. This year's game is also in week 3. Leach had been fired before the Cougars played in Lubbock in 2010.
Leach's gaffe: In that 2009 game, Leach could have iced it with a short field goal late in the 4th quarter. Instead, his decision inadvertently led to one of the all-time great UH scoring drives. Case Keenum led the Cougar offense down the field in a 16 play, 95-yard drive.
Keenum ran it in on a four-yard QB draw for the winning score. The architect of that drive, of course, was Dana Holgorsen.

Familiar faces: Drew Hollingshead was a redshirt QB for the Coogs during that 2009 season. Hollingshead now serves as the offensive quality control coach at Wazzu. Because Leach is his own OC and QB coach, Hollingshead is the only other coach to work directly with their QBs.
Another former UH player,
Shane Ros
, is also on Leach's staff. Ros played WR and on special teams from 2010-2014. Ros is a graduate assistant.
The series: This will be the fourth all-time meeting between the Cougs and Coogs. It is also the 60th anniversary of the first game in the series. The teams first met up on Thanksgiving in 1959 at Rice Stadium with Wazzu winning, 32-18.
The Cougs came back to Houston in 1966 during the second season at the Astrodome. UH won that game 21-7. The most recent game between the schools was in 1988 in the Aloha Bowl, a Wazzu win. Houston fumbled at the 5-yard line with less than 3 minutes to play to lose 24-22.

Upcoming: In the next 5 years, UH will play teams nicknamed the Cougars 4 times including twice in 2020. The only nickname that shows up more on the schedule is the Owls: UH will play Rice and Temple 6 times in the next five years.
The Houston Cougars are 1-4 all-time vs. any other Cougar.

The Cougar Came From: The UH mascot is directly tied to the Washington State Cougars. John R. Bender, UH's first coach, had been the head coach at Wazzu on two different occasions. He had previously given nicknames to the teams at Saint Louis (Billikens) and Kansas State (Wildcats).

The Current Cougars
In 2018: Wazzu completed more passed (478) than UH attempted (474).

Less is more: The 3rd Ward Cougar defense was on the field 249 plays more than the Palouse Cougars. That equates to three full games more. The 2018 UH defense was on the field for more plays than any FBS team in the last 3 seasons.
Wazzu's 2018 defense was on the field less than any team on the 2019 schedule.

If you can beat em… New WSU grad transfer QB Gage Gubrud was the starter for FCS Eastern Washington when the Eagles upset Wazzu in 2016. Gubrud threw for 474 yards and 5 touchdowns that day (he also ran for 77 yards and a score). His 30 yard TD run with 99 seconds left iced the win. He will likely be the starter on September 13 at NRG.

G5 Losses: Because of Leach's timing offense, Wazzu is usually a slow starter. The Cougs have dropped 10 games in September in 7 seasons under Mike Leach. Five of those have been at the G5 level or below: BYU, Nevada, Boise, Portland State, and EWU.

Long flights: This will be the first game beyond the Mountain Time Zone for WSU since 2015. During the Leach era, WSU has done this just twice: they went to Rutgers in 2015 (37-34 win) and to Auburn in 2013 (31-24 loss).


UH will play teams nicknamed the Cougars 4 times including twice in 2020.
Made Them Better:
Wazzu is 23-15 in one-score games under Mike Leach (43% of total games). In the last four years, they are 16-7 in one-score games. In the seven previous years (2005-2011), the
Cougs
were 8-13 in one-score games (25% of games). Leach has made the program much more competitive.
In the seven years before Leach, WSU went 25-59 but have gone 49-40 during the Leach regime.

Multi-purpose backs: Last year, RBs James Williams and Max Borghi combined to catch 133 balls out of the backfield for 8 TDs. Expect to see more of this from UH as a concept of the Air Raid.

Getting specific: Wazzu is 0-6 in Friday road games since 2013 and 0-7 in weekday road games. The Cougs aren't much better at home: just 1-3 during the week meaning that, since 2013, Leach is 1-10 in weekday games.
What did you think of this story?
Have you noticed?
It's already football season at GoCoogs.com! From June 1st until a week after UH's bowl game, we're non-stop with quality Cougar Football content.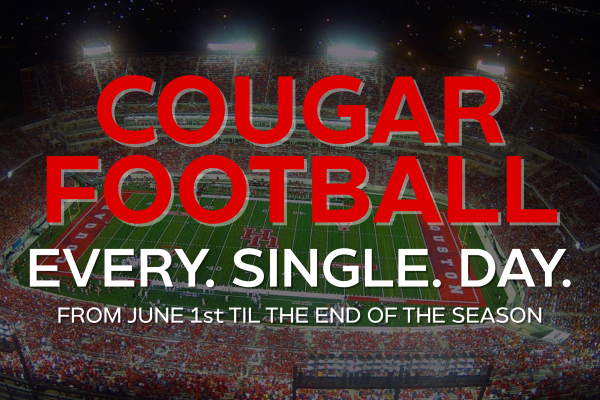 We're planning an avalanche: approximately 300 quality pieces of in-depth Cougar Football content – far more than any other source! 90% of that content will be exclusively for subscribers-only.

GoCoogs.com takes Cougar fans beyond the game recap with premium content and exclusive stories you can't find anywhere else.
40% OFF THE 1ST YEAR
No one writes more Cougar content than GoCoogs! A subscription to GoCoogs includes: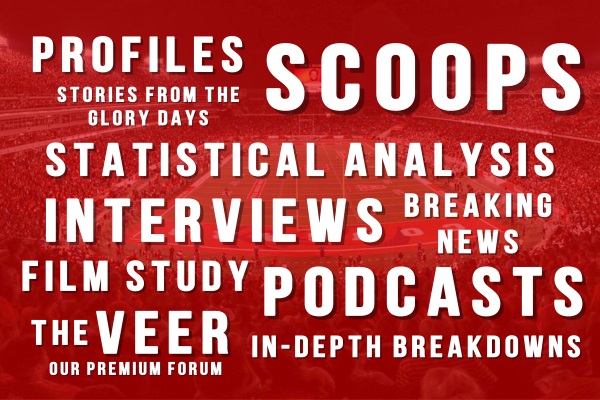 Get access to all of our content and the Veer forum for just $47.99 for the first year – 40% off of our regular price. Click below to subscribe:
Or you can subscribe month-to-month:
At GoCoogs, you get:

Inside scoops you can't get anywhere else;


Smart analysis and exclusive stories;


Talkin' Bout Them Cougars! Our new Cougar football podcast;


Weekly opponent previews;


Profiles of current players;


Our popular series: UH Glory Days;


Unique UH player and recruit profiles;


Q&As with players, coaches, and administrators;


Our subscriber-only message board, The Veer;


And more!
*Please note: the promotional subscription rate above is valid the day the article is posted but cannot be guaranteed after that. If the subscription links work then great! You're all set.
But if they do not work, please check our Promotions Page for current specials.