Stats, Numbers, Oddities, Research, Etc:

Grant Stuard's meteoric rise continued in East Hartford as he finished with 15 tackles in the game as well as two QB hurries.
The most interesting part is that Stuard dominated in the run game: he had 10 tackles on rushes including five at or behind the line of scrimmage.
Stuard had 30 tackles in the 2018 season but has 45 just in UH's true road games this year (63 total). Grant is 8th in the country in solo tackles and tied for 33rd in total tackles. Of the top 35 in the country in total tackles, only 3 are defensive backs.

The Cougars won their first conference game of the season Saturday. It's the latest (calendar-wise) that UH has secured their first conference win since 2002.

The historic UConn rivalry ends with UH owning a commanding 2-1 series lead. UConn scored 20, 14, and 17 in the three games at the same time that the Huskies faced a backup Houston QB in 9 of 12 quarters.
UConn is leaving the AAC on July 1.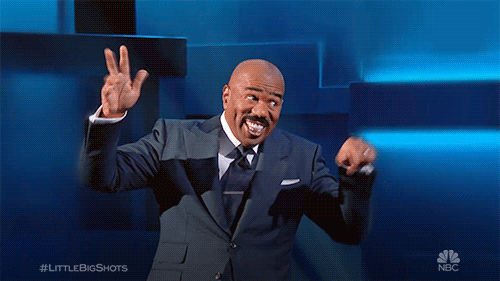 It's possible we might be doing this weekly: the Coogs completed 9 passes in the game – the lowest number of completions since the ULL game in 2003 (8).
Logan Holgorsen's 7 completions are the lowest number by a UH starter this century. And the 18 attempts were the lowest total in a game since the UAB game in 2003 (14). Rice 2002 (15 attempts) is the only other game this century with fewer attempts.

The Cougars have not completed more than 16 passes in any of the 7 games this season. Before 2019, you have to go back to SMU in 2015 (48 games) to find 7 other games with 16 or fewer completions.

As we posted on social media yesterday, Dane Roy is having a hell of a season:
https://twitter.com/gocoogs1/status/1185927217110573056
Here is Dane's career average per kick vs. opponent averages:
2016: 40.6 vs. 41.2
2017: 41.8 vs. 40.8
2018: 42.0 vs 41.8
2019: 47.3 vs. 39.4
He's gotten better every year but made significant progress this season.

UConn averaged 5.8 yards per play in the game, more than UH's 5.4 per play. It's the first time in a win that UH has averaged less per play since Tulane 2016. UH has averaged more per play and lost three times over the last 5 years including UConn in 2015 and Tulane in 2017.
Oddity: in seven of Tom Herman's 22 wins, the opponent averaged more per play.

A week after 4 INTs and a fumble, the Cougars did not turn it over once at UConn. That was a point of emphasis this week in practice.

The Cougars had their third relatively penalty-free game this season. UH finished with two penalties at Connecticut, a season-low. In the Tulane and UNT games, Houston was called for just 3 penalties each. UH is tied for 17th in the country in fewest penalties.

More national rankings: UH is tied with 3 other teams for most blocked kicks in the nation (4). Penn St and the Coogs are tied for most blocked punts (3).

With his rushing TD on Saturday, Bryson Smith became the only player in the country with a rushing, passing, and special teams TD in 2019 (previously, he was one of two with a passing and special teams TD). He is the only player in the country to have a rushing, receiving, passing, and special teams TD in his career (he also has a two-point conversion). #LetHimKick

This was a members-only story that we made free for everyone. To subscribe to GoCoogs at our special 30% off rate, click below.

Save 30% On A GoCoogs Membership
Get more Houston Cougar analysis, more film study, and more player insights when you become a member of GoCoogs.com. Now just $62.99 for a year. Subscribe now!
https://gocoogs.com/halfway-mark-2019/