Two months ago, wide receiver Keelan Marion chatted with GoCoogs for an in-depth interview about his breakout performance at an early-summer UH camp.
University Of Houston 1v1's ? pic.twitter.com/FfsE9p67Qu

— Keelan Marion (@trecenook) June 6, 2019
That day, the Coogs offered the 6'1″ Georgia standout on the spot. In our first conversation, Keelan came across as thoughtful and humbled by the offer. I became a Keelan fan instantly. His interview is one of the most-read articles in our site's young history – clearly, other Cougar fans are rooting for him, too.

I decided to reach out to Keelan again and for a follow-up. He is uncommitted to this point and I wanted to find out about how his recruiting process has continued after the offer. And to see if he had been able to build a relationship with his would-be position coach, Tyron Carrier. I wanted to see how other camps compared and what made Coach Carrier and UH stand out in his mind.

Once again, Keelan delivered.

Some portions of the interview were edited for clarity and length. Read our June interview.

GoCoogs.com: Thanks for doing this, Keelan. First up: you started at Palmetto Prep last Friday. How do you like it so far?
Keelan Marion: It's a pretty good program. Pretty good coaches. We get very good teaching from our tutors and our coaches are really good. They're hard on us. They're showing us the way it's going to be in college.

GoCoogs: Explain what you mean when you say "the way it's going to be in college."
Keelan: We get up at 7, head over to class, come home for 45 minutes. Then we head over to the weight room, workout, come back from the weight room and get a little rest. Then we head out to practice and come home about 8-8:30.

GoCoogs: So it's very structured?
Keelan: Yes sir.

GoCoogs: Has fall camp at Palmetto been any different from your high school? (Keelan is at a prep school in Columbia, South Carolina. His former high school is football powerhouse Grayson in Lawrenceville, Georgia.)
Keelan: Yeah, it's very different. Conditioning and how it's a different way to practice. It's a different routine and a new coaching system, how they run their program. You just have to adjust and handle the pressure.

GoCoogs: What do you mean when you say "it's a different way to practice?"
Keelan: At Grayson, you know, we'd get a slide if you were a few minutes late. They might let you slide. At Palmetto, they're not letting anything slide. You're on time or they send you home. They're not letting anything slide. They don't want any trouble here. They won't tolerate disrespect and they don't tolerate bad behavior.
It's very organized and they handle it well.

GoCoogs: So let's talk about UH. The staff offered you in early June. Tell me how they've recruited you since then?
Keelan: Since then, they've been in contact a lot. I talked to Coach Holgorsen. He told me I'm a very good player and they really like me. He said once school starts, he's going to get me down on a visit. He told me to hang in there and keep in touch.
Coach Carrier and I hit each other up every few days. We have a little convo to see how each other's doing. I asked how the team is looking and he said they're looking good and always working.
He asks how I'm doing in fall camp – we're just building a relationship.

GoCoogs: That's one of the things you mentioned in our first interview. You said the relationship is important. Do you feel like you're building that with Coach Carrier?
Keelan: Yes sir.

GoCoogs: Is that different from some other schools?
Keelan: Some schools tell you anything to get you to that program. But some schools are being real with you. Coach Carrier, once he offered, he told me that he knew I can ball. We're going through the process and we're building that relationship.

GoCoogs: Who else do you hear from at UH?
Keelan: I hear from Coach Carrier and Coach Scott (Chris Scott, offensive recruiting coordinator). I talk to Coach Belk every once in a while.

GoCoogs: You got your official offer letter from UH last week. Was that a big deal to you or was it like any other mail you get from schools?
Keelan: Honestly, It was a real big deal to me. You know how they go on dead period? (June 24-July 24 was a dead period in recruiting.) I wasn't hearing from anyone so it kind of spooked me.
I saw someone on Twitter saying, "oh you're not getting official offers? You're not legit." Or stuff like that. But as soon as I had literally read that post, that's when the official offer came to my phone.
And I was like, that's just God.

GoCoogs: Nice. Coach Holgorsen talked to you about an official visit. Do you know when that would be?
Keelan: No sir, I have no idea yet.

GoCoogs: Do you have a timetable for making a decision?
Keelan: I want to get it done by midseason.

GoCoogs: Are you following UH camp info pretty closely?
Keelan: I see videos and other things. And it seems like the guys are working. They're having fun. Just out there doing what they love.
In some of the videos, you see that the coaches are involved. They're smiling, teasing with the guys. That takes a long ride with a kid that you're recruiting.
The coaches are very involved. The coaches aren't always yelling. The vibe I've been getting is that the coaches are really involved with their players.

GoCoogs: What about other UH recruits? Do you talk to any of them?
Keelan: Yeah, I've talked with one of the commits, Dylan Robinson. He says the city is nice, the school is nice, and it's a very good program that's on the rise. We just talked about getting me there on a visit to see how UH is and go from there.

GoCoogs: I saw you ran a 4.46 at the UAB camp, better than the 4.50 you ran at UH.
Keelan: Yeah, I ran a 4.46 at UAB.

GoCoogs: Have you run any times better than that?
Keelan: I ran a 4.48 at Ole Miss but none better than the UAB time.

GoCoogs: Well, that leads me to the next question – what other camps have you been to since coming to Houston?
Keelan: I've been to Jacksonville State, Ole Miss, Maryland. Maryland wants the game film of my first 3 games.
I went to UCF as well. I was one of the three fastest at the camp. They want me to come back for an individual workout. I also went to South Carolina.

GoCoogs: How did UH compare to the Maryland and South Carolina camps?
Keelan: Well, I can say that Maryland and UH camps were pretty similar. I learned some stuff – Coach Carrier, he taught me some things at the camp that I took to heart. It's little things that he showed me that have made me more efficient. I use that type of motion he taught and I get out of the routes faster.
South Carolina also wants to see my first three games (on film). I only got to the South Carolina camp for the end. But Maryland and the UH camps – I learned a lot from Coach Joker Phillips (Co-OC/WR Coach at Maryland) and Coach Carrier.

GoCoogs: When is your first game?
Keelan: We have a scrimmage a week from Sunday.
GoCoogs: Awesome. Thanks for the update, Keelan.
Get The Scoop First With GoCoogs.com
No one has broken more UH stories in the last year than GoCoogs.com. Last weekend, GoCoogs broke the biggest news since Dana Holgorsen was hired: Eyabi Anoma is transferring to UH and will be a Coog!
Our subscribers getting breaking information first and always get extra info you can't get anywhere else. You can get an annual subscription to GoCoogs now for just $59.99. But that ends August 11th!
GoCoogs has announced a new annual subscription rate of $89.99 effective September 1. You can SUBSCRIBE NOW to get 33% off of our regular price – now just $59.99.
Our annual price will increase each week until it goes to $89.99 on September 1 (our monthly subscription will increase to $10.99).


GoCoogs takes Cougar fans beyond the game recap with premium content and exclusive stories you can't find anywhere else.

This year, GoCoogs will produce 300 quality pieces of in-depth Cougar Football content. And dozens more in basketball and baseball. No one writes as much and NO ONE writes as in-depth as GoCoogs. This season, 90% of our content will be exclusively for our subscribers.
You can become a subscriber now:
Or you can subscribe month-to-month:
Subscription Benefits
No one writes more Cougar content than GoCoogs! A subscription to GoCoogs includes:
Subscribers Receive:
Inside scoops you can't get anywhere else;
Smart analysis and exclusive stories;
Talkin' Bout Them Cougars! Our new Cougar football podcast;
Weekly opponent previews;
Profiles of current players;
Our popular series: UH Glory Days;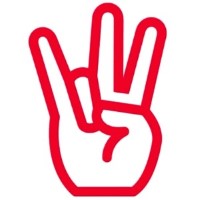 Unique UH player and recruit profiles;
Q&As with players, coaches, and administrators;
Our subscriber-only message board, The Veer;
And more!
Once you subscribe to GoCoogs.com, you receive full access to our premium content. You also have access to the Veer, our subscriber-only message board.
The Veer forum is where we post our insider scoops, news, and stats first. To date, GoCoogs subscribers have built a fun, drama-free community that allows for great, civil conversation among passionate Cougar fans. By having a completely private forum, we've eliminated trolling, outsiders, politics, and over-the-top profanity.
Our community is why GoCoogs is the fastest-growing Cougar website.
Subscribers also have access to awesome UH emojis, exclusively on the Veer, like this:
Get all of this for just $59.99. There's no better deal for Cougar fans!
Great deal for UH students and staff
GoCoogs offers discounted subscription options for UH students & staff: either a monthly ($3.99/month) or annual ($29.99) subscription. These plans are only valid only when subscribing with a @uh.edu e-mail address.[footnote]We reserve the right to verify if students and staff are currently enrolled or employed at UH.[/footnote]
Students & Staff Monthly – $3.99 | Students & Staff Annually – $29.99
GoCoogs.com is the only UH subscription website with special pricing for UH students & staff.

For those wanting to help ensure the long term success of GoCoogs.com, to help compensate contributors and to subsidize student memberships, we have created a Super Supporter level.[footnote]Super Supporter does not convey any additional benefits to the subscriber. It is a way for those that have the means to support the site a bit more. [/footnote]


*Please note: the promotional subscription deals above are valid for July 2019 and cannot be guaranteed after that. These are our most up-to-date subscription specials.
*By clicking Place Your Order, you agree to our Payment Terms. After year one, your subscription renews at the regular rate available at the time of renewal. Fall 2019 renewals will be for $89.99.