UH & OU have concerns on both sides of the ball
I don't think the Cougars will win in Norman but too many people are assuming that OU will just auto-reload offensively. Replacing the Heisman winner and four NFL draft picks on the OL (2nd, 3rd, and two 4th rounders) is not a simple plug-and-play. And in the opener, almost anything can happen. Especially if the UH offense can get the Sooners off-kilter early.

The most interesting thing about game one of the Holgorsen regime is that there are question marks on both sides of the ball for each team. That's why it's critical to get off to a quick start: if you can sow doubt and take them out of their schedule … well, that's how upsets happen.

Looking At The Film
What's On Film – UH: The Coogs gave up 1220 yards on 175 carries (6.97 ypc) in the Temple, Memphis, and Army games late in the season. Worse: Houston gave up 22 rushing TDs in those 3 games. Put that in perspective: in 2018, 60 FBS team had 22 rush TDs or less for the entire season. 75 teams didn't give up 22 rush TDs on the year.

We're sorry. The rest of this article is subscriber-only content.
Have you noticed?
It's already football season at GoCoogs.com! From June 1st until a week after UH's bowl game, we're non-stop with quality Cougar Football content.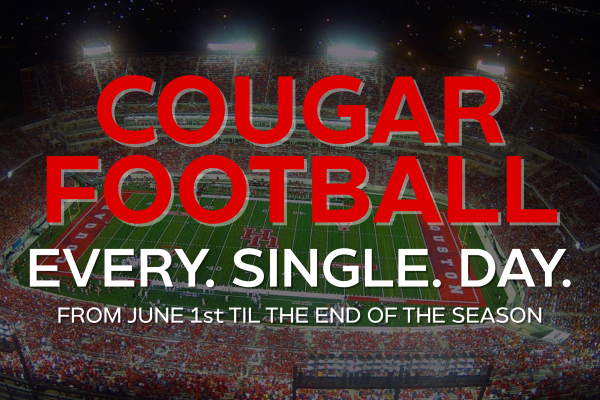 We're planning an avalanche: approximately 300 quality pieces of in-depth Cougar Football content – far more than any other source! 90% of that content will be exclusively for subscribers-only.

GoCoogs.com takes Cougar fans beyond the game recap with premium content and exclusive stories you can't find anywhere else.
40% OFF THE 1ST YEAR
No one writes more Cougar content than GoCoogs! A subscription to GoCoogs includes: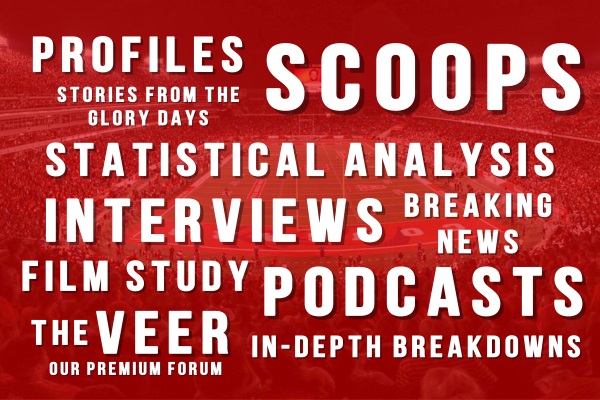 Get access to all of our content and the Veer forum for just $47.99 for the first year – 40% off of our regular price. Click below to subscribe:
Or you can subscribe month-to-month:
At GoCoogs, you get:

Inside scoops you can't get anywhere else;


Smart analysis and exclusive stories;


Talkin' Bout Them Cougars! Our new Cougar football podcast;


Weekly opponent previews;


Profiles of current players;


Our popular series: UH Glory Days;


Unique UH player and recruit profiles;


Q&As with players, coaches, and administrators;


Our subscriber-only message board, The Veer;


And more!
*Please note: the promotional subscription rate above is valid the day the article is posted but cannot be guaranteed after that. If the subscription links work then great! You're all set.
But if they do not work, please check our Promotions Page for current specials.