On this day in 2014, the University of Houston played football at TDECU Stadium for the very first time.
In an embarrassing, gut-wrenching loss, UH went scoreless for almost 59 minutes in a 27-7 humiliation at the hands of UTSA. After receiving a hush-hush contract extension in May, Tony Levine was responsible for what many believe to be the worst loss in school history.
At his press conference after the game, Levine said, "this was a great atmosphere, really, until the game started." Nailed it. Fans all over the new ballpark could be seen going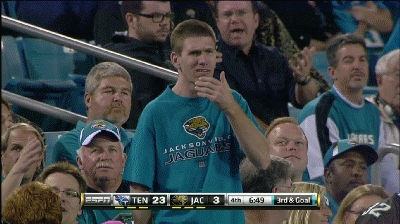 But at least some people received this commemorative coin.
Quarterback whisperer Travis Bush, in his second stint as Levine's OC, insisted that John O'Korn put on 15 pounds of muscle in the off-season. Not surprisingly, the plan backfired immediately: O'Korn had lost mobility, accuracy, and confidence. His already wobbly mechanics became even worse.
Levine's team came out overconfident and unprepared. UTSA held the Cougars to -26 rushing yards on 23 attempts, one of the worst performances in school history. For his part, O'Korn threw four interceptions and was sacked four times before being benched. At that point, the Roadrunners led 27-0.
UTSA kept the ball for almost 38 minutes in the game including a staggering 12:59 in the third quarter. Despite the TOP difference, Larry Coker's team gained only 106 yards in the quarter.
Back-up QB Billy Cosh led the Coogs on a 12-play, 70-yard TD drive. Despite drawing the largest on-campus crowd in school history, just a few hundred remained in the stands to see the shutout averted.
It was Levine's 5th loss to a directional school in just 25 games as head coach. It was also the 5th time that UH scored one touchdown or less in One TD Tony's tenure. UH achieved that milestone again in October vs. UCF but that day, Levine finally relented and gave the reins to Greg Ward.
Postscript: 101 days after the UTSA debacle, Tony Levine would be fired by UH. 25 days after that, Greg Ward would lead an incredible comeback in the Armed Forces Bowl over Pitt and then lead the alma mater.