Through 6 weeks of the football season, GoCoogs.com has published 50 stories relating to the Cougar football team. Relive our first 50:
Week 1: Rice
Week 2: Arizona
2nd Quarter: Film Room – Brooker's Blocking Sets Him Up For TD
4th Quarter: Constructive Criticism & Predictions Gone Wrong
Week 3: Texas Tech
Debunking Major Applewhite's Claims About The Defense Vs. Tech
Week 4: Texas Southern
By The Numbers: How Kendal Briles Has Transformed The UH Offense
Week 5: Tulsa
Week 6: ECU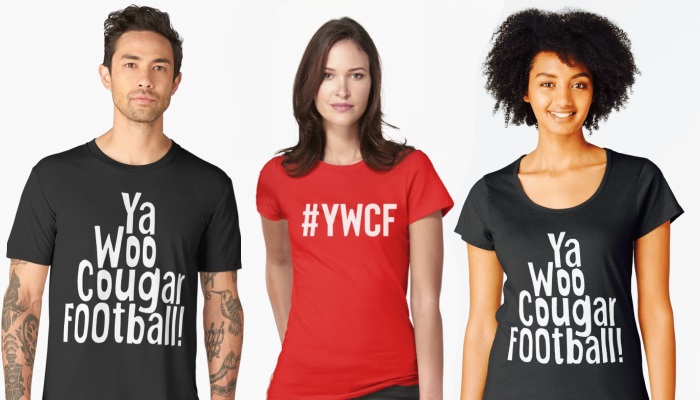 Ya Woo Cougar Football at GoCoogsStore.com
Next Up:
#GoCoogs
Do you need more UH coverage? Subscribe to our posts!
Get all GoCoogs.com stories in your inbox.